We went to see
Muse
on Thursday with the tickets I got for my birthday yeeeah! The gig was incredible, totally exceeded my expectations. Our seats were all the way up and back, so I was a bit worried we wouldn't see or hear well enough. The show was amazing though, the lights and set were so huge they blew my mind, and took away the worries of not seeing. Matthew Bellamy is one hell of an artist. There's a guy whose job I couldn't do. Enjoy the pics!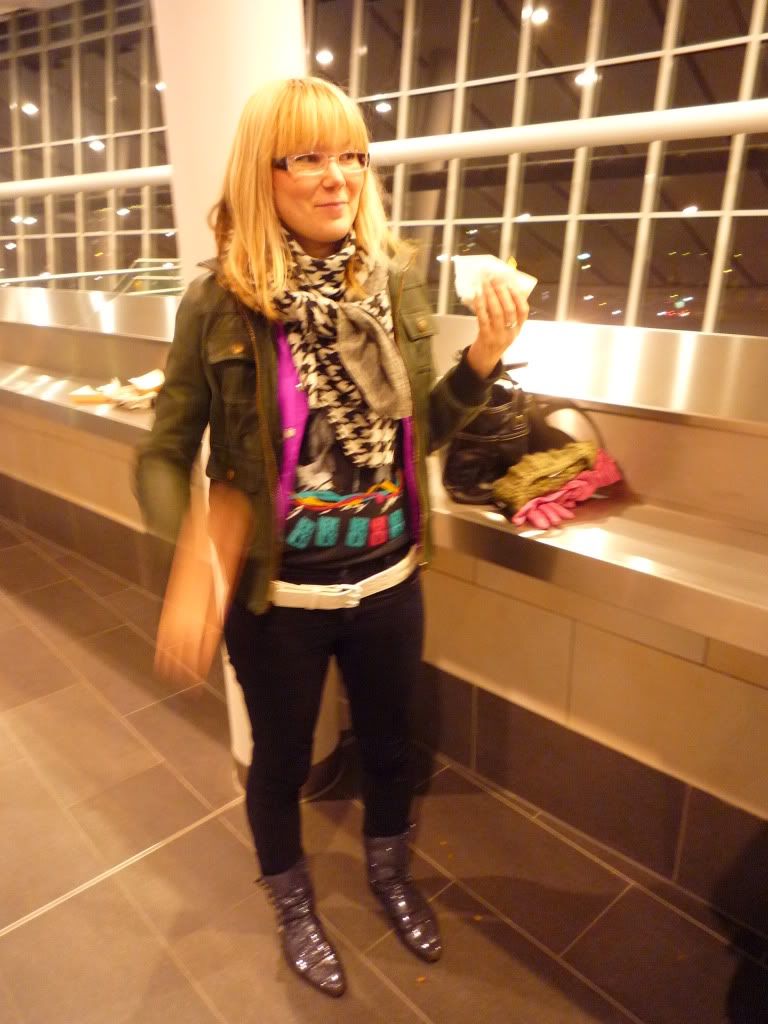 Laundry of the gig:
NKOTB-tee - somewhere in Vääksy when I was 9
jeans - Cheap Monday
purple jacket - H&M
leather jacket - Bershka
belt - Vans
shoes - Cheapo Shoes
scarf - self made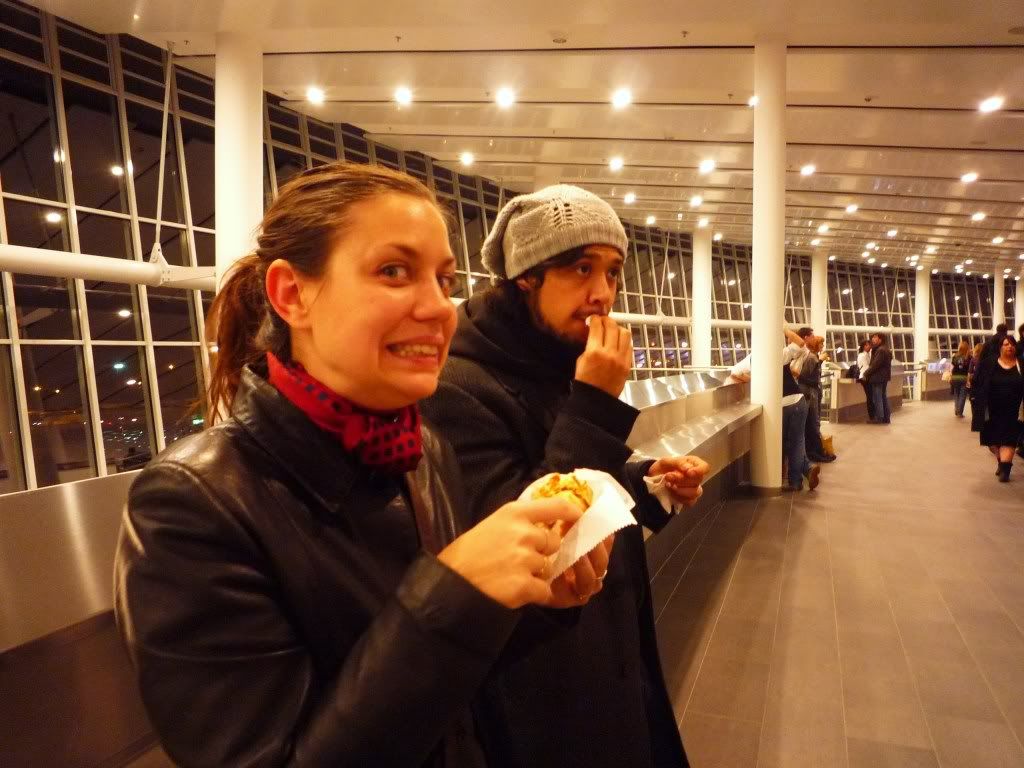 Wallace and Gromit having hotdogs.
To my surprise the Germans sat down nicely on their seats all gig, so it was kinda hard to get into the mood. Soon we gave up the seats an joined the party in the stairs. That made a huge difference. If you go to a gig in the massive o2 World, I recommend doing that, 'cos you see really well from up high, and there's much more space than in the pit.