We went to Wilde Renate (Alt Stralau 70) for a masquerade party, and I absolutely loved the place. Even though I wasn't really dressed for the occasion at all (I bought a mask at the door for 1 euro), I did bring my camera, so I was able to take photos of all the effort everyone else had put on their outfits. As a big theme dresser I'll definitely be going back there soon after rummaging through my heaps of funny hats, animal masks, and vintage costumes that smell like death!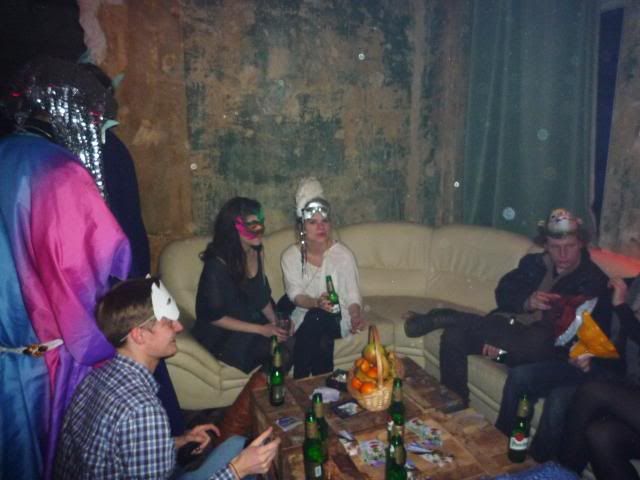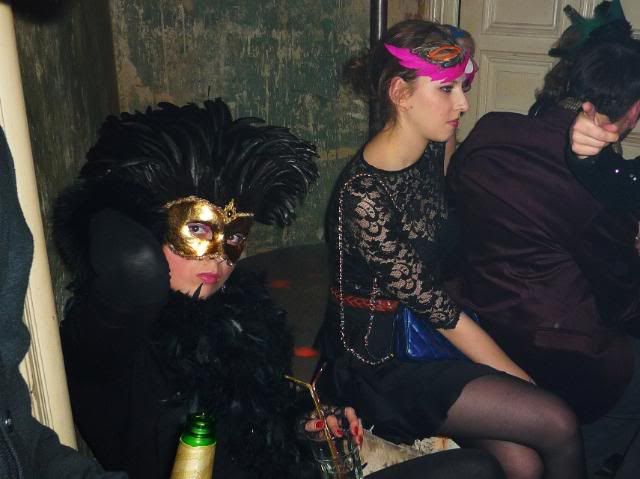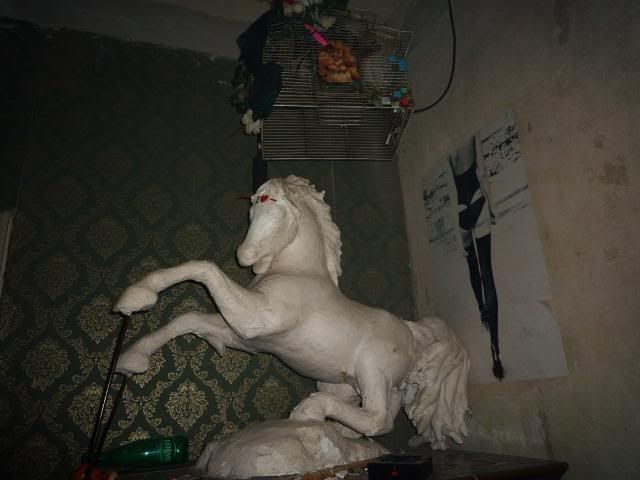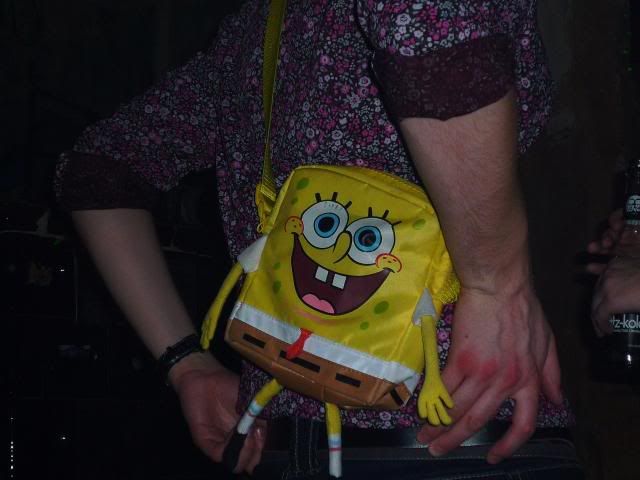 Saana with the whitest girl alive.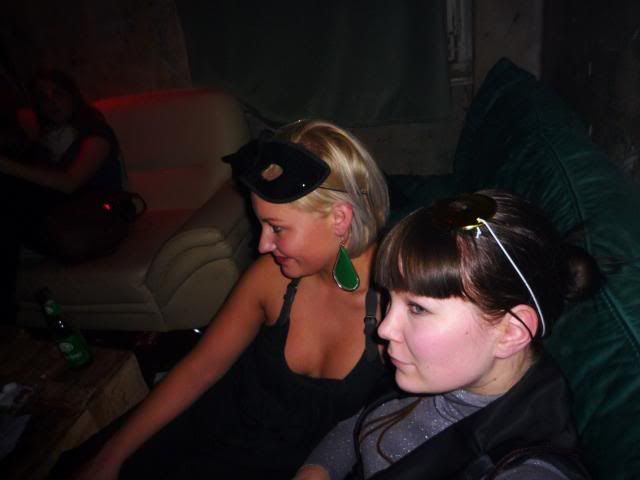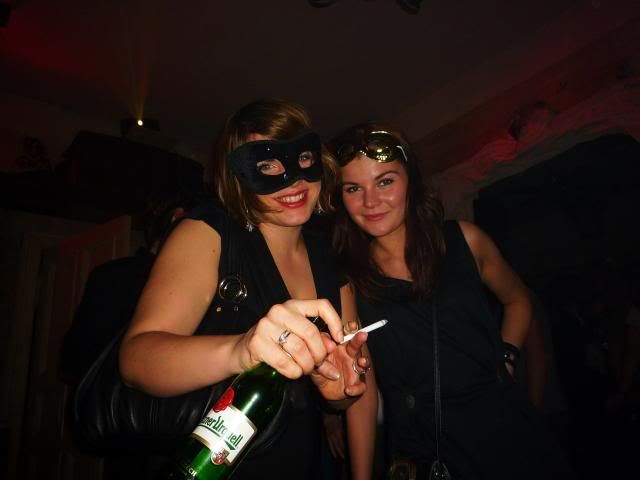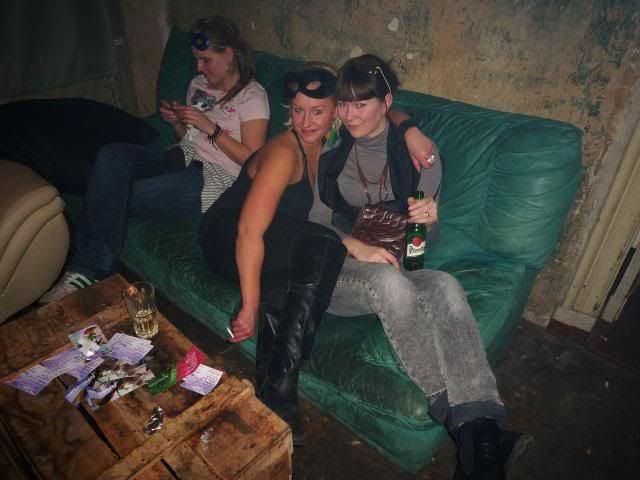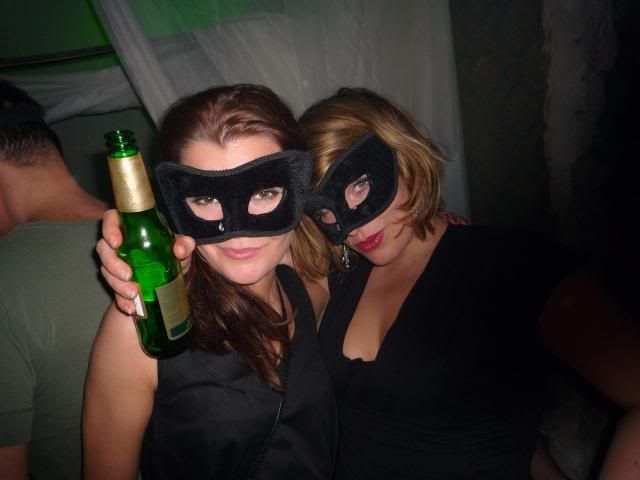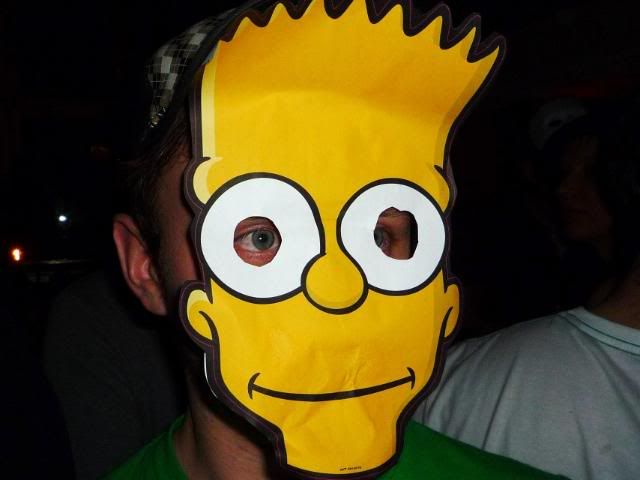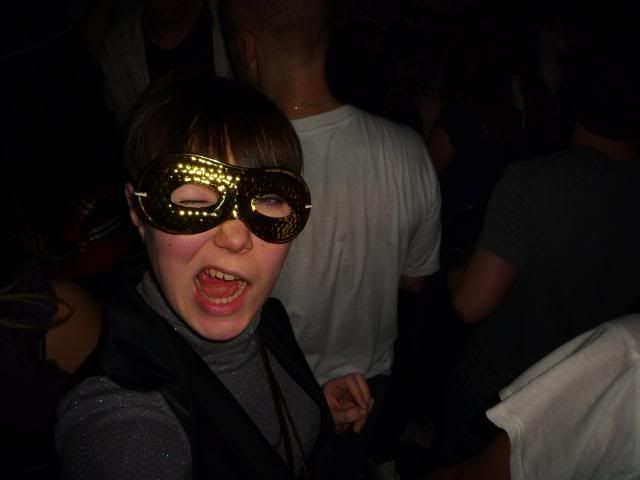 Lovin this guy's luchador-mask, and background friend's mop-moustache.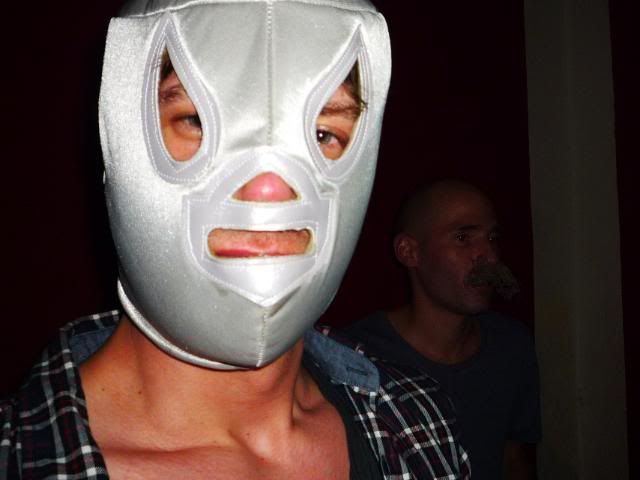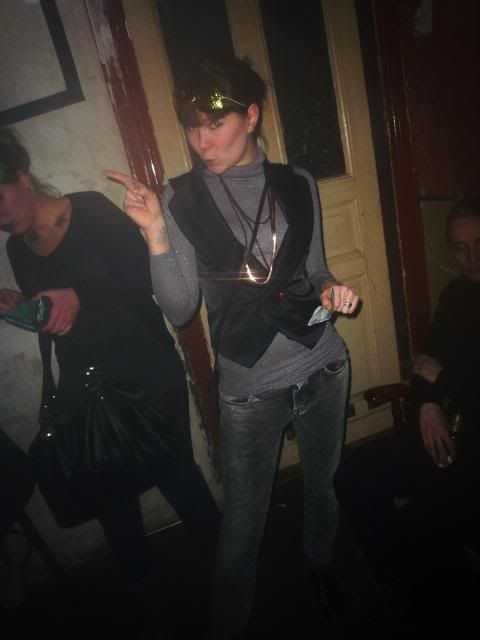 Laundry of the night: Motivi sausage skin turtle neck, self made vest, H&M necklace, Rene's jeans from men's department H&M, old Ellos mail order shoes from 1997.
And on the way to the next club my camera died, but not before I was able to capture a few treats of nightly Schöneberg. Not my favorite part of town.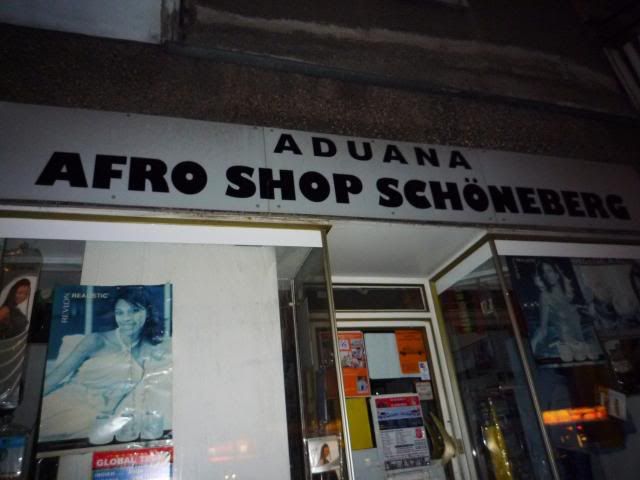 Scroll down also for another post from today... love, Maiju