I dunno if a blog is the place for an obituary, I just want to give my respects to the coolest cat in the world. Our almost 16-year-old cat Jeppa passed away last Thursday, and will be missed so much. He was our family member for a long time, the years I grew up. The best and biggest cat I've ever seen, all white with long hair, a totally unpredictable but wise old timer, and the most innovative sleeper and stretcher, as you can see below.

The right pic is from when he was a baby, and we lived in Lahti. The left one is from later (2 years old) when we moved to helsinki, and I set a pillow for him in front of a heater, cos he loved the warmth.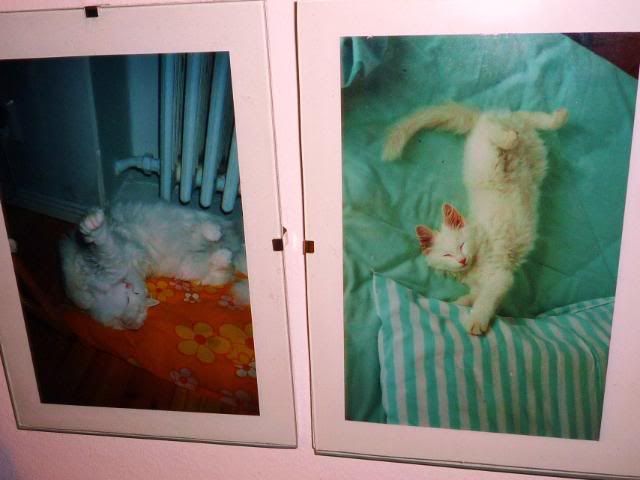 We had to find a new home for 4 months due to a pipe renovation, so the two of us sacked at my ex's house and Jeppa had really good company of his 3 male roommates. Around this time he was about 9. They were a good 4 months, once Jeppa got settled to a new environment, and he loved sleeping in the beer case. :)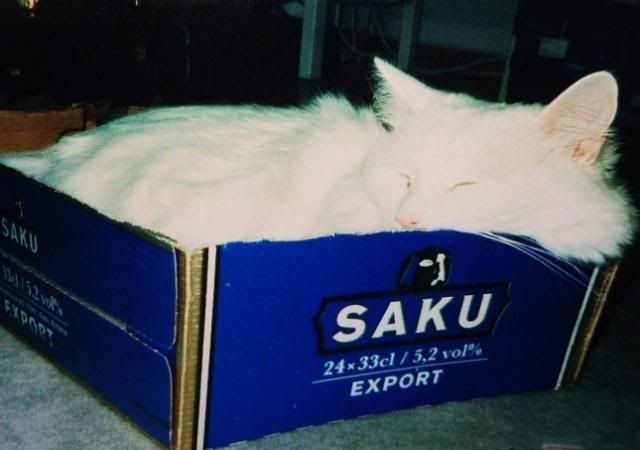 This one's from around last Christmas when I was planning on moving him to Berlin with us
next summer
(he lived with my mom in Helsinki). We even taught him some German. :) He was waiting for me on my bed usually when I came home. Of course this room (that used to be mine when I lived at home) was now totally his room, so maybe he wasn't actually waiting for

me

, but I liked to think so since he always purred when I came to him.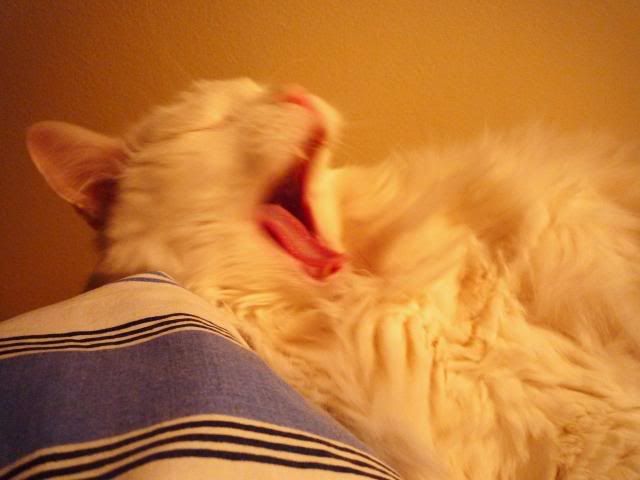 God I love this fella. I'm out of words now...