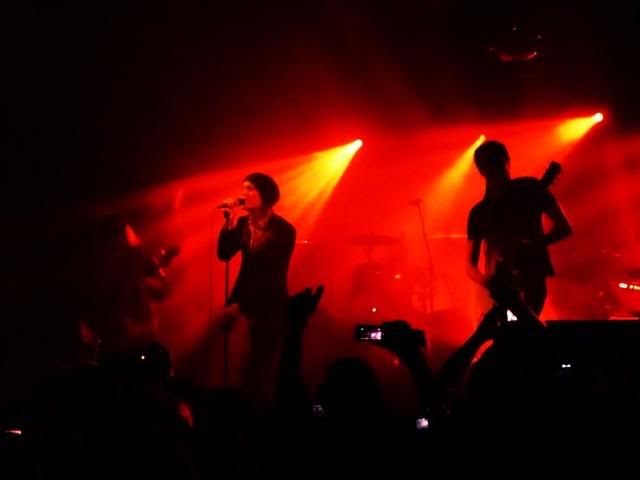 This was
HIM
on a free gig in Berlin, arranged by Myspace Secret Shows.
A free gig by HIM in Berlin
sounded like an idea born dead, since I know the emo- and goth-kids of this city love their Finnish love metal bands. This is like the only place in the world where Finnish music breaks through (apart from Bam Margera's iPod). So I didn't expect us to actually get in, since they only let in 500 (and I'm the least VIP ever, I'm
VUIP,
if you know what I mean
. I sometimes don't get in when I'm
on
the list - or maybe it was the blacklist...). But luckily the "secret" show was still secret enough I guess, and we weren't too many. The secret concept MIGHT not work very long though. (Hush hush.)
Anyways, I hadn't seen these homeboys in a long time. Actually I started reminiscing, and realized the first ever time I saw HIM live was warming up for a Prodigy gig 1998, and we were all like, "who the hell are these healthy skinny boys talking about death?" And since Finland is rediculously small, we finally my girls and I all had our little stories of how we're all somehow slightly almost related to Ville Valo.

They still give a hell of a show, and make damn pretty pictures!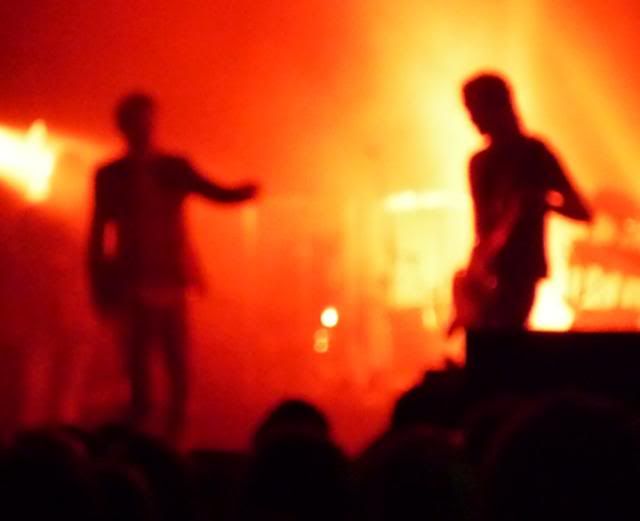 This is a clip of Join me, probably their most known (and disturbingly creepy) hit.
It always warms my heart when 500 teenagers sing "This life ain't worth living".