Tadaa! Meet
Lord Asko Johannes Renenpoika Marshall del Bigotes von Matterhorn
and
Princess Jenna-Jatta Rullakatriina Regina Phalange Ala-Pietilä
or in short
Cow and Chicken
!
Our piggies are now at home, and named. And they're incredibly cute and interesting personalities. Thanks so much for your great suggestions and votes! I was so happy to read them! I especially loved E.Birdie's Cow & Chicken idea, because the two actually resemble them. The girl keeps running around nervously and won't shut up, and the boy even has cow-pattern all over him! Pirittas Bruce Lee was also a good runner up, but we finally thought it didn't fit the combo so well. In the end we were so overwhelmed with all the good names, that we let go of the rulebook and gave them pretty much all!
For the Paco & Pekka voters, sorry, maybe next time. "Pako" means prison break in Finnish, that woulda been too confusing, and the girl just doesn't look that much like a Pekka. I think we got the whole Mexico-Finland-thing going on in the overly long names anyway. Or what do you say?
The little rascals immediately found their houses, stood there long enough for these pictures to be taken, and ever since the cage has been a goddamn mess.
Lord Asko Johannes Renenpoika Marshall del Bigotes von Matterhorn
a.k.a.
Cow!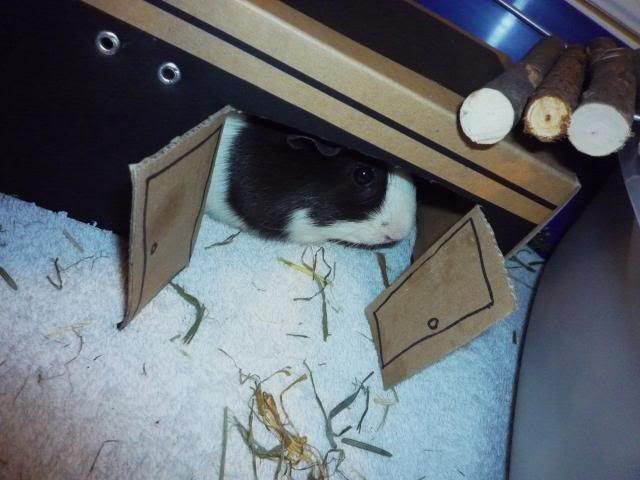 Princess Jenna-Jatta Rullakatriina Regina Phalange Ala-Pietilä
a.k.a.
Chicken!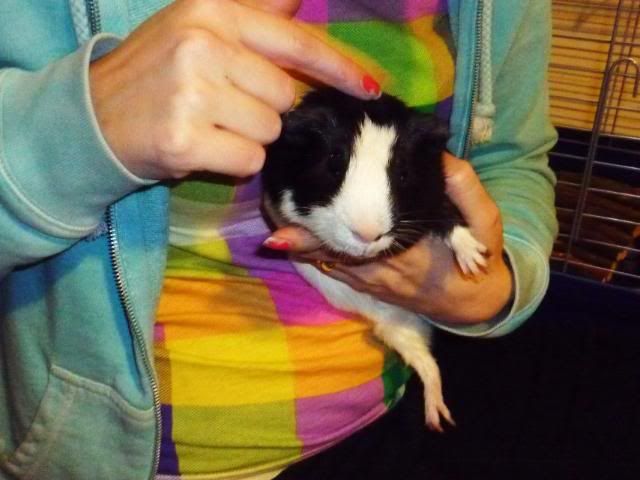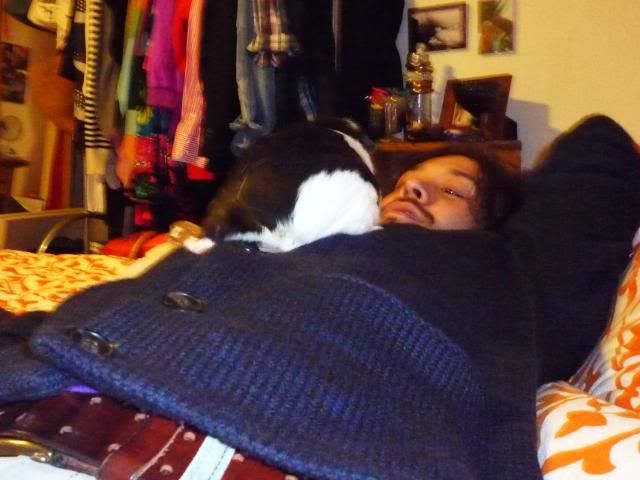 Some
other ideas
we came up with (gotta save these for our human kids):
- the Chick and the Duck (from Friends)
- Possu and Kärpänen (Bunny and Fly from Finnish comedy Kummeli)
- Dumb & Dumber (lol)
- Britney & K-Fed (because the girl is a bitch and the dude is a total slob)...
As a little bonus I give you
Moustache Marshall
: (picture source
here
.)
...and two funny videos related to the names:
Regina Phalange
:
Do you get this? :) Novelty of the Finnish humor:
Possu ja Kärpänen
.
Ha. Ha. Ha. ;) Lemme know what you think!