Here's the second part of my fashion week report. I really can't say I'd seen anything majorly innovative or new at the fair. All major trends that Bead & Butter had to offer for the next year have been visible already this winter. But that's how it the trend reports always are. (There are always the usual black & white, stripes and checks, short and long, big and small etc.)
General feeling
The overall feeling of more feminine and high class stuff is really nature-oriented, but streetwear is still quite urban with neon colours, and strong contrasts in patterns. Basically like in the beginning of the 90s. I'd say the American vintage style comes out even more, with
leather, boots, denim and brown shades
. Both rugged cowboys and old gentlemen are definitely there. Remember
Northern Exposure
, the tv-show with Maggie and Joel, in Alaska? (
Villi Pohjola
in Finnish.) That's what I'm talkin 'bout.
Here's Kuyichi's stand with a bunch of examples of the trends that I picked out in the fair: vintage naturality, brown and denim, preppy meets casual, thin black & white stripes...
Since these trend reports are always a load of opposites, also
strong colours
are there, even if it's winter fashion: neon yellow, magenta, purple, acid green, and metallic rainbows.



Preppy

schoolkids and old gentlemen meet strong colours and patterns from

streetwear

.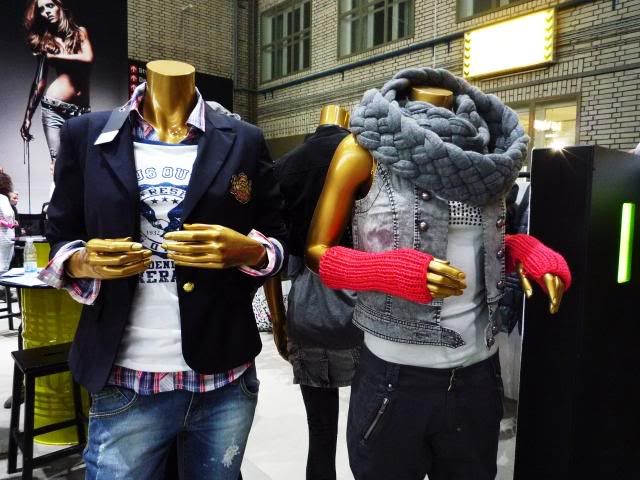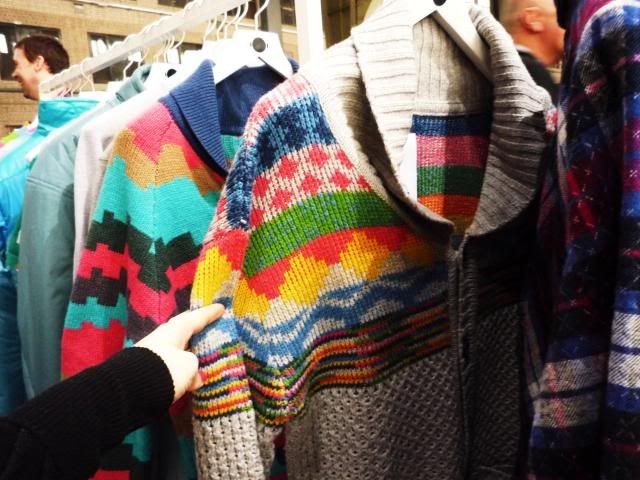 Toned-down

, almost pastel shades of basic red, blue, yellow and green.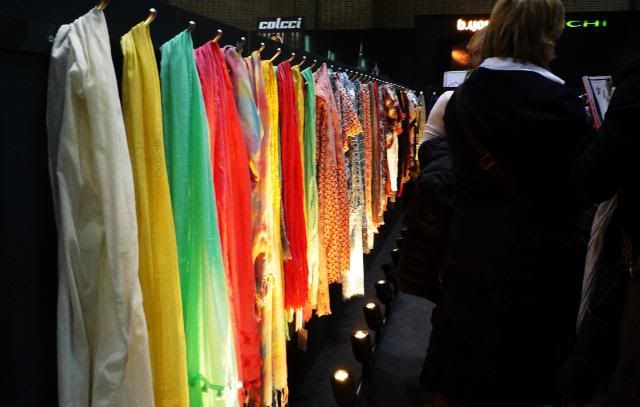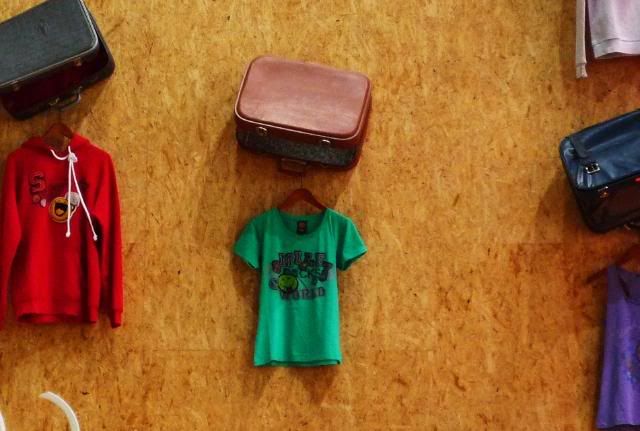 More

90's

, with college shirts, jumpsuits, and big shades with gold and purple.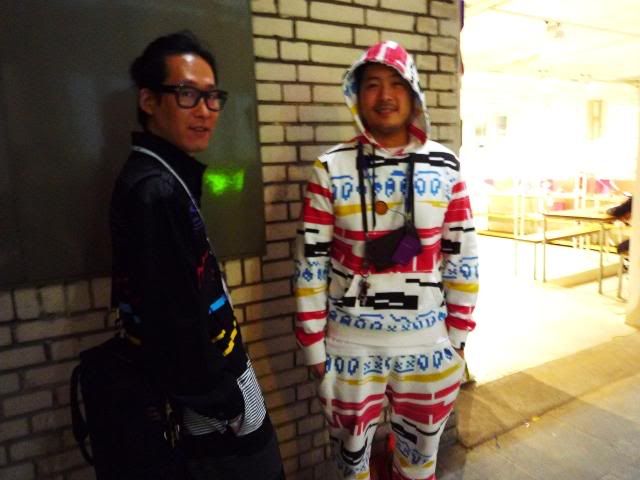 Silhouettes

are mostly slim with

loads of layers

in different lenghths. Cardigans on blazers, short jeans jackets on knitted tuniques. The combinations are extravagant, the women's wear brand Set had even combined leg warmers with sandals on their dummies. Maybe not the most practical combo, but looked friggin fine! Also big silhouettes with

volume

are there, but in a feminine way in slinky, soft materials that fold beautifully.

Flowers, animals and other

natural patterns

are still coming strong in the more feminine side of fashion. Multicolored flowers on a dark surface are, in mostly peach and blue shades. By animal patterns i mean more pictures of whole animals instead of animal skin prints, but leopard was also still there to some extent.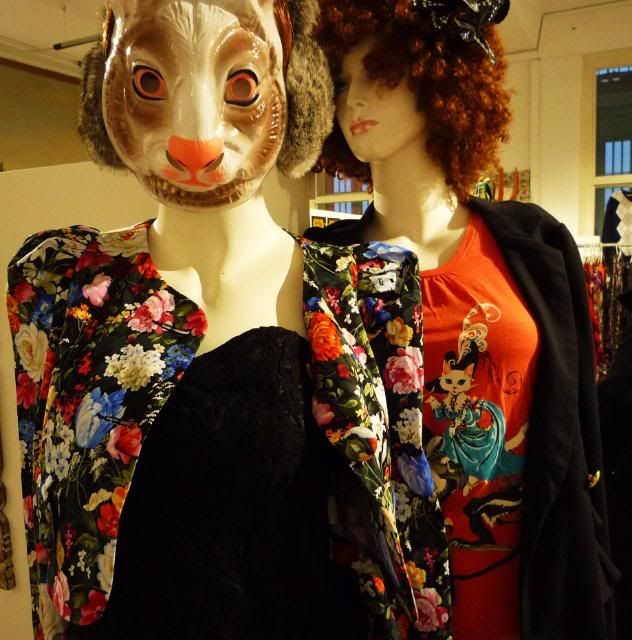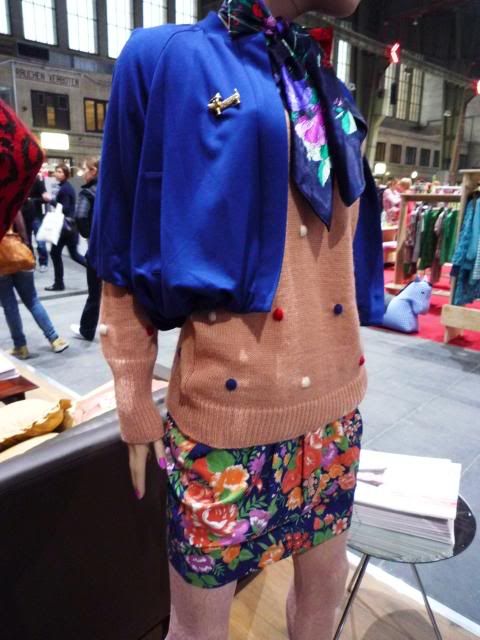 Jeans

are mostly slim and feminine either with a loose or a layered long slim top, but you could also see some boyfriend cut there. The

patchwork

-jeans that so far have been mostly worn in the sub-urbs of the former DDR part of Berlin, are apparently making their way to the high street. I've seen them in the shops already in 2009, but I never saw anyone buy them. Having said this, I must get a pair immediately!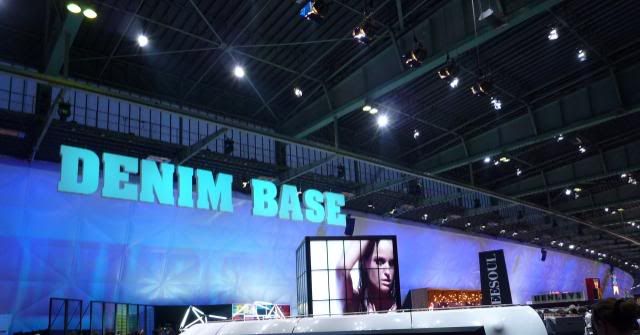 Stripes

are mostly thin, black and white,

checks

are traditional tartans and lumberjacks, and there's plenty of red, black and blue there. Almost every other stand had a red-checkered jacket or shirt on their hangers.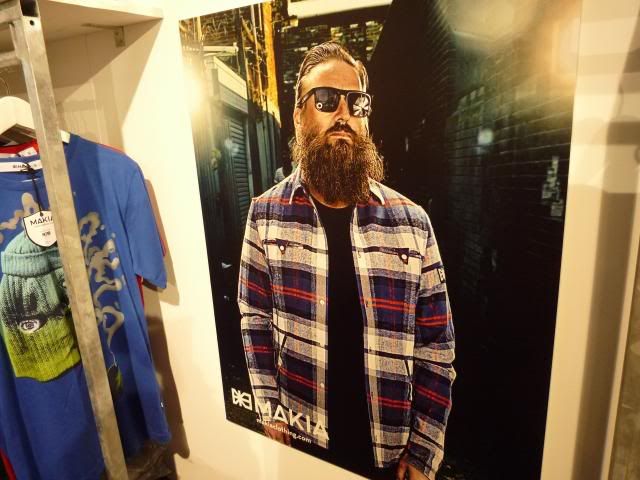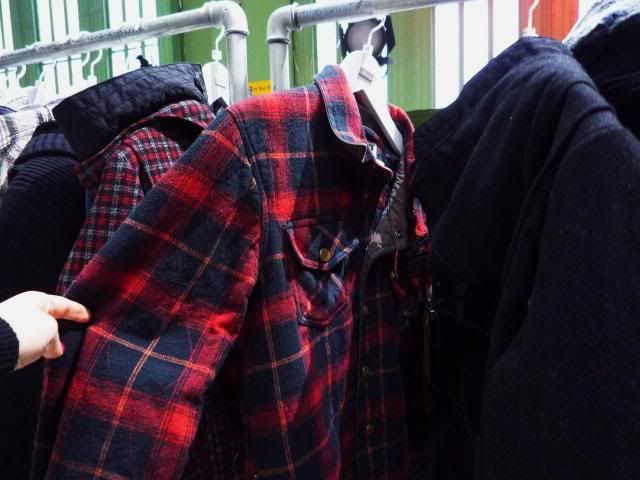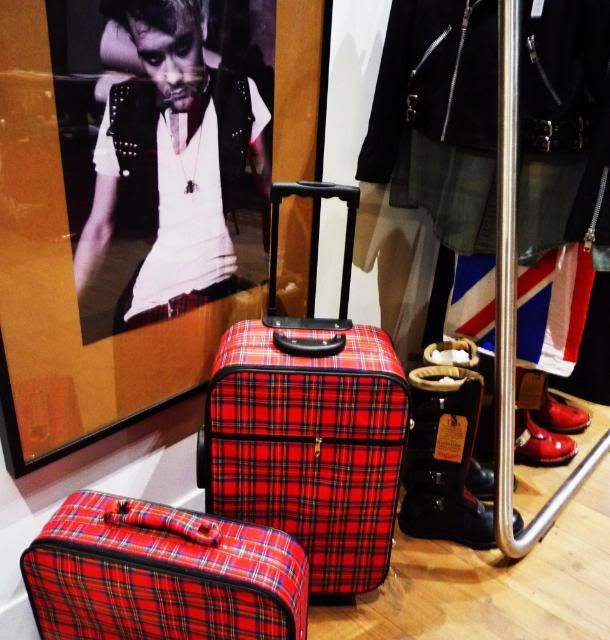 Fur

is
combined with
knitwear
. Scarves and collars are still huge, and the knit has different kinds of voluminous surfaces with e.g. big loops and braded patterns.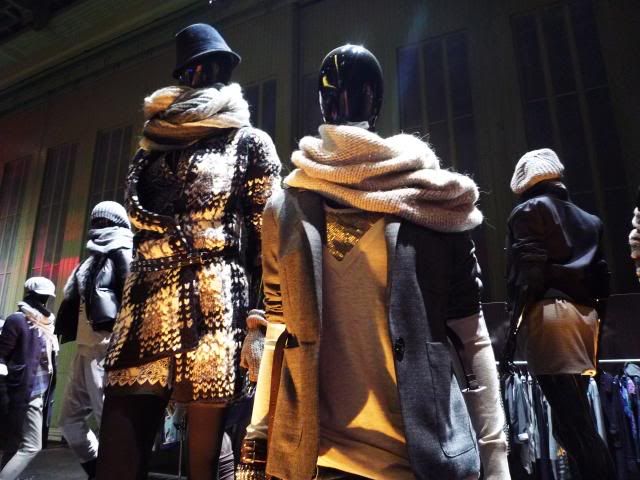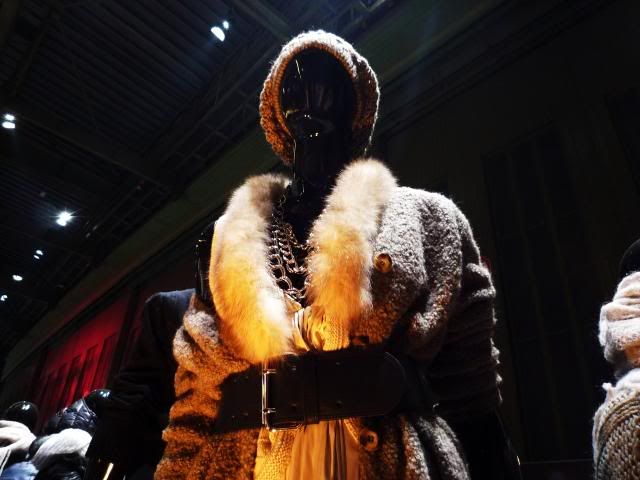 To balance all the colours, of course winter is all about

black and white

, and

different shades of grey

combined.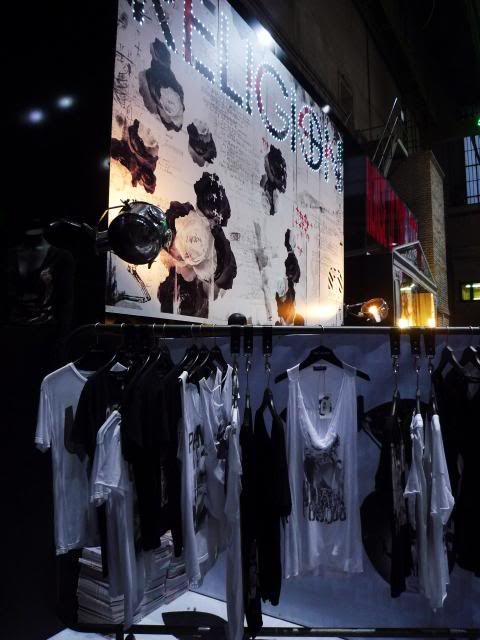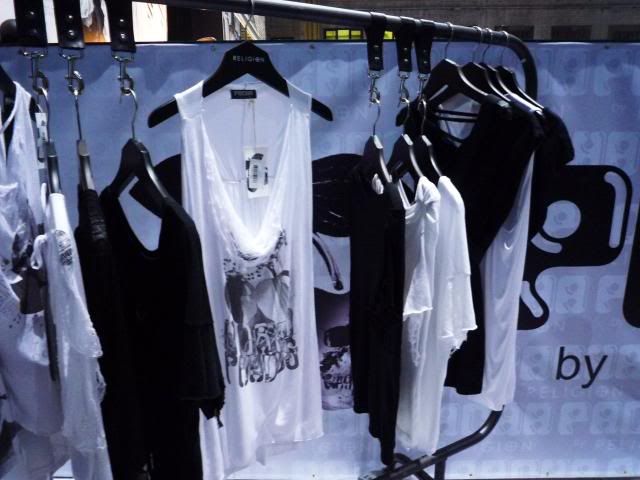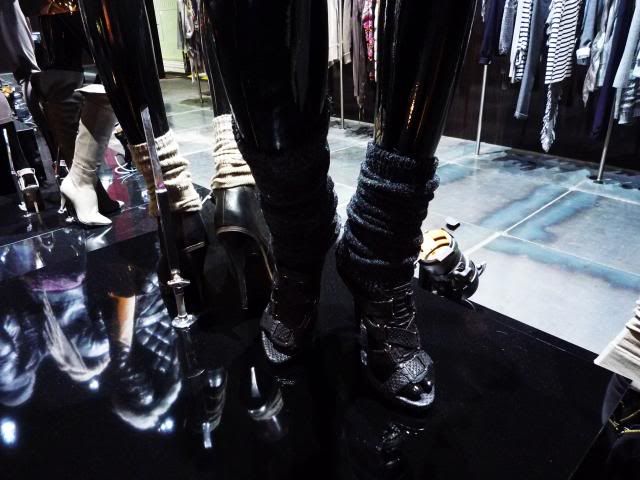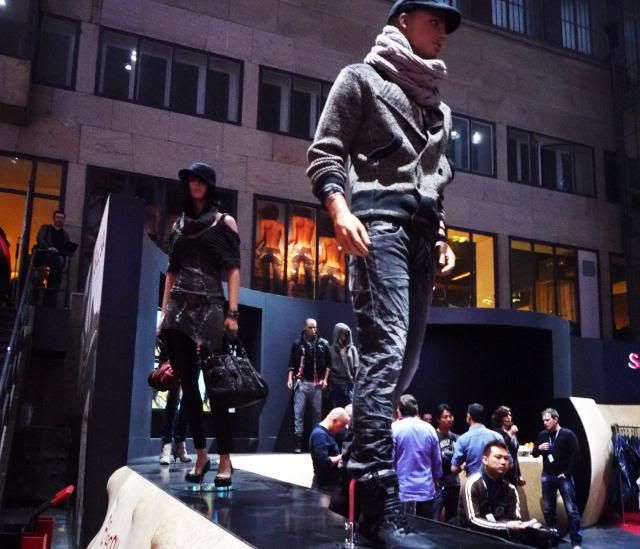 The fair was extremely cool, even if there wasn't anything shockingly new to be seen. For me it was still all good, since I love the 90s, and it was nice to see more colours than usually at winter. Besides, it is comforting to know, as a consumer, that you can get most of this stuff already in H&M and flea markets. Or that you already have it in your closet. ;)