I'm back home and it's better than I expected! The land of the original Santa (no baby jesus, penguins or polar bears though) and loads of snow (occasionally, despite the climate change), is a pretty sentimental environment to spend the holidays. And this time there really IS snow! Today my man's coming from Berlin too, and we're going to Vääksy, the good old tiny village, most likely covered in snow, to spend the holidays. :DDDDD
Helsinki these days: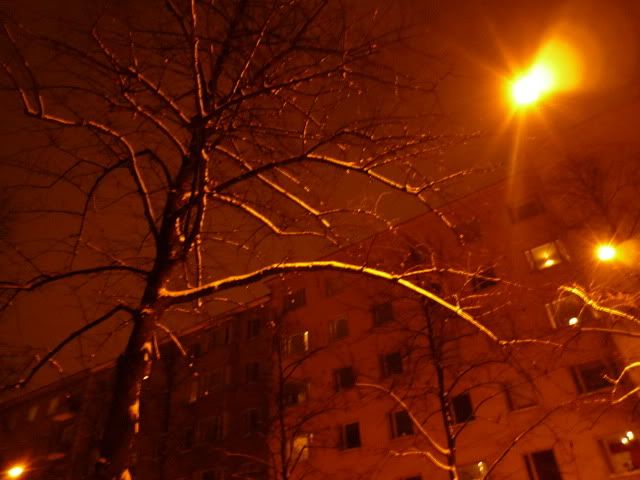 This guy may not be 'the original Santa' I mentioned, but he can fly!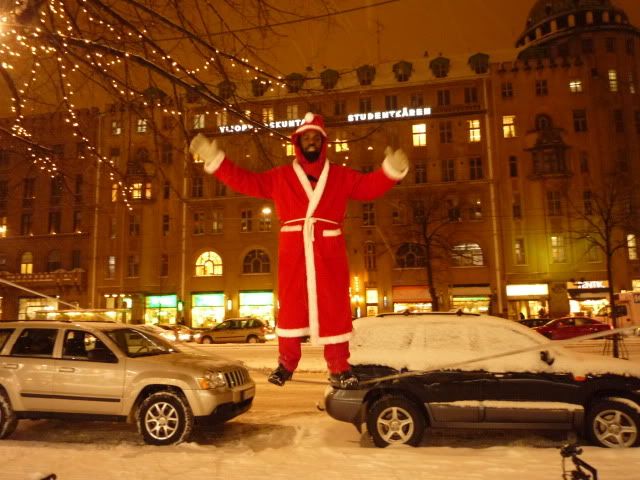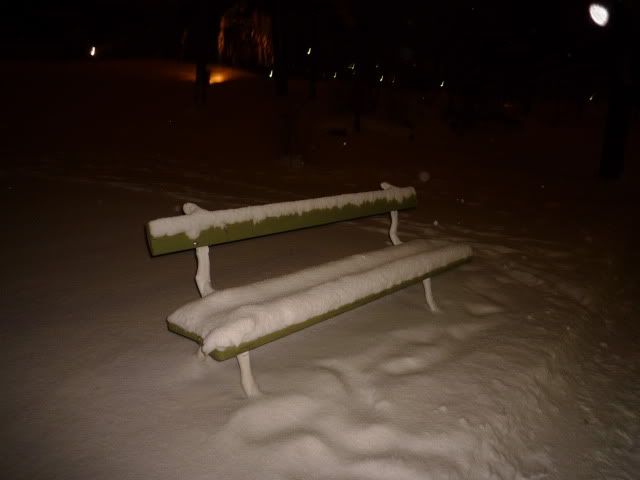 Last year we fleed the darkness to Mexico, because the previous christmas had been black and snowless here. In Mex the cold and snow were only decoration or a side joke in the door mat, that spoke whenever you step on it: "Brrr, come on in, it's cold outside!" It was a pretty cool chance to spend christmas for a change in the summer. (For them it's winter, but for a Finn it 's like May.)
Santa was a bit worn out of all his work.

So the Mexicans hit him. And candy came out of him!
We had a lot of posadas (christmas parties) and all of them had pinatas. This pic is with my mother in law (amá) hanging the pinata with Adry. (Sorry I can't use the ~-sign properly on my German travelling laptop.)
Remainders of the pinata made a nice hat on amá.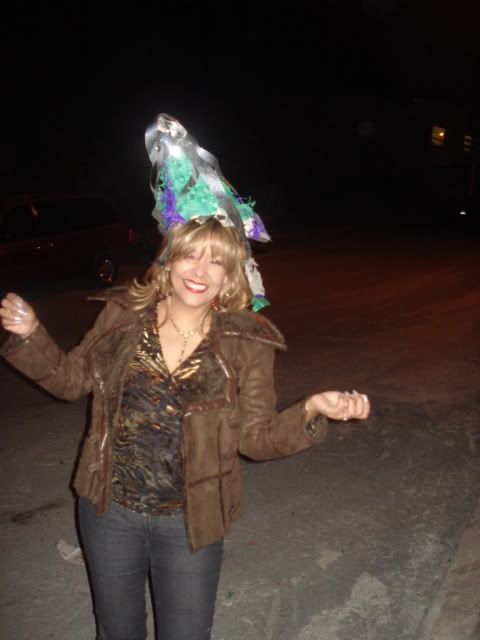 They say I look like a christmas tree sometimes.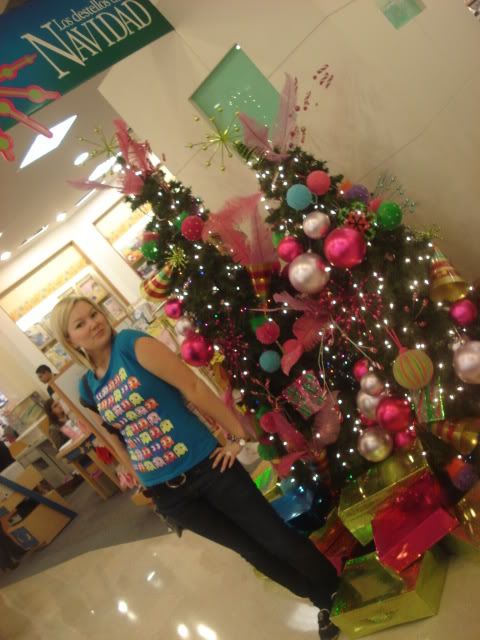 Frosty got a bit tired under the heat.
I hope you all darlings, close to me up north, or on the continent, in Mexico, in Australia or even further away if possible, in the city or countryside, surrounded with winter or summer, have a really funky, sweet and memorable christmas!
Yours, Maiju