We decided to get a christmas tree for the four of us (flat mates) and for that we of course needed loads of cool decorations. We went to Ikea to get some good old Swedish christmas spirit, in the form of shiny balls and delicious ginger bread cookies. We found awesome decoration kits for the tree for 1,99 €/set and the rest we decided to make ourselves, to avoid looking like page 72 from the catalogue, and to get into the holiday spirit and back to our childish innocent selves.
So here's my recipe for a cheap but rockin' christmas-home.
Ask the kitty to help. She'll most likely just walk on top of stuff, trash the wrappers and take down the tree. But sometimes she's also just there to keep you company.
I fell in love with the black christmas stuff in Ikea, and our Halloween-raven liked it too, so he got company of a black holiday-decoration in the chandelier.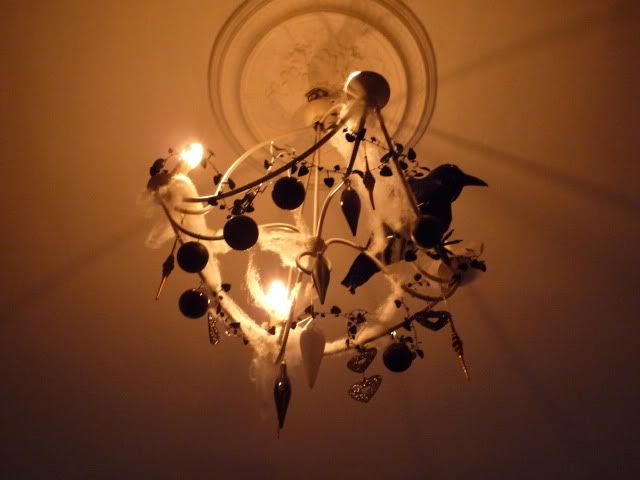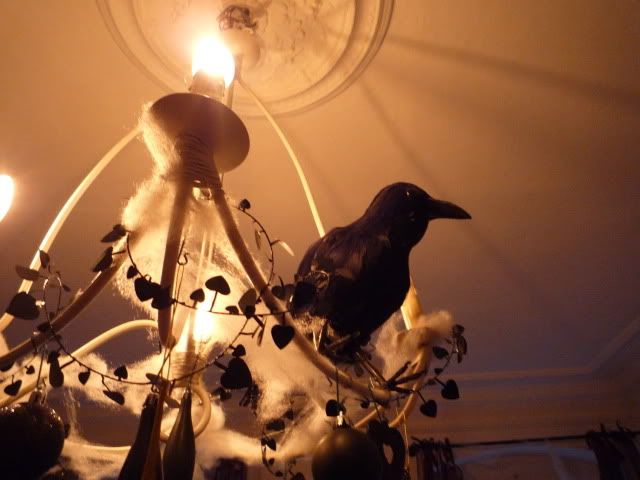 First we did a black, white & red tree, but then it was not full enough, and way too harmonious, so we got a bunch of golden stuff, disco balls, ribbons, stars, candy cones...yeah well, you know the drill. I can't ever seem to stay inside the limits.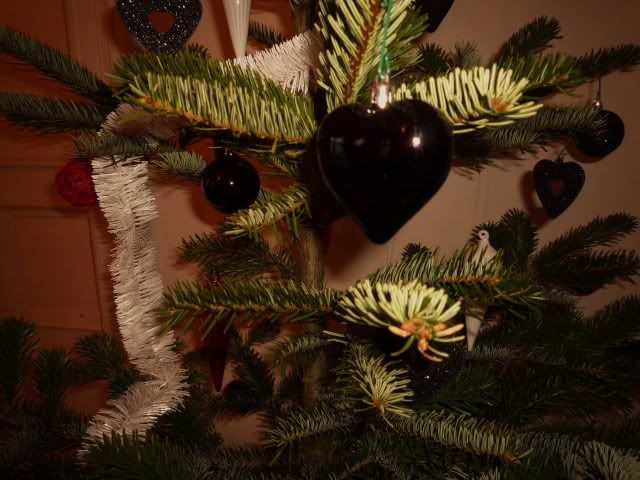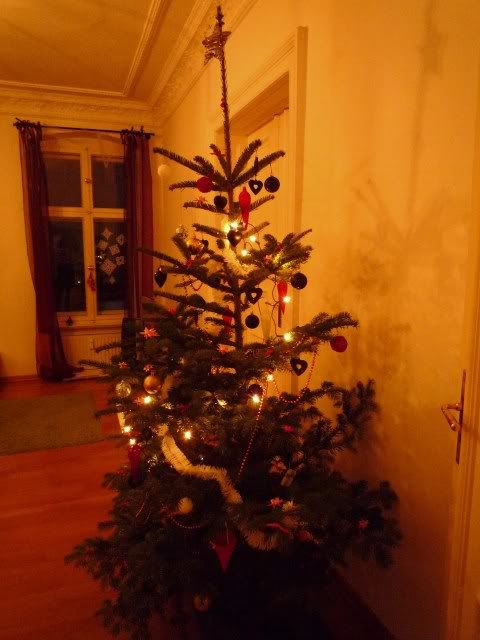 Love those classy red and white glass cones, also on sale in Ikea, for 1,99 €/4 pieces.




These stars are made by my mom, don't ask me how to make them: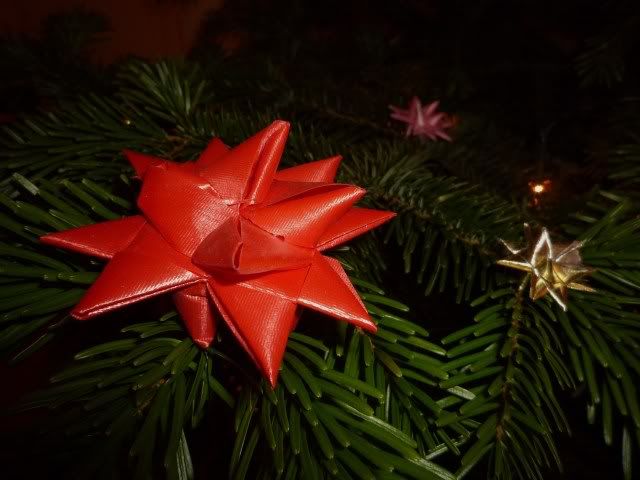 I made some cones to fill up with candy for my niece and nephef, who are coming over
to play with the kitty, when we go to France. Hopefully they'll find them!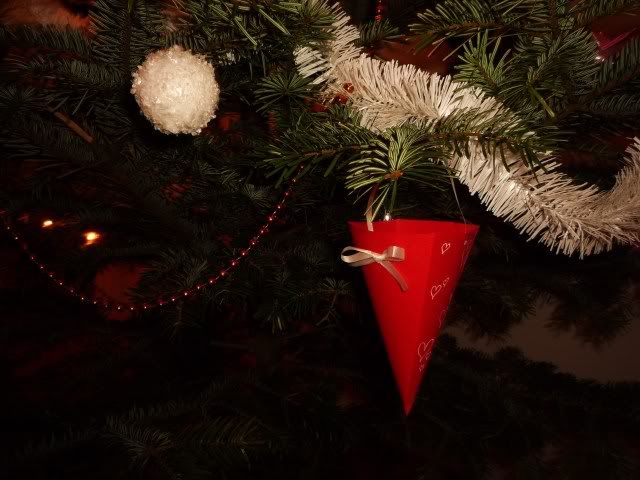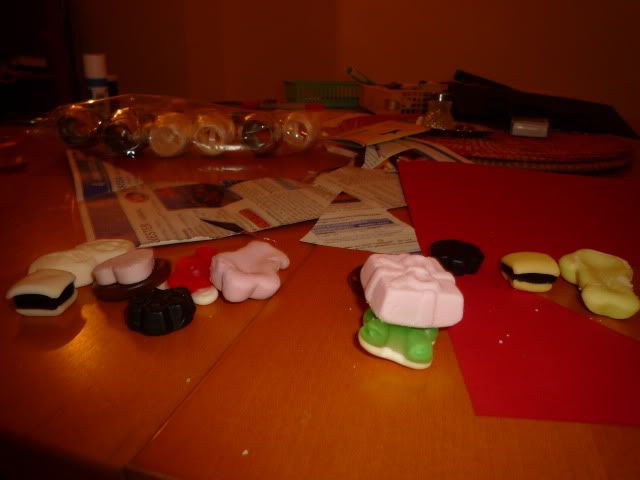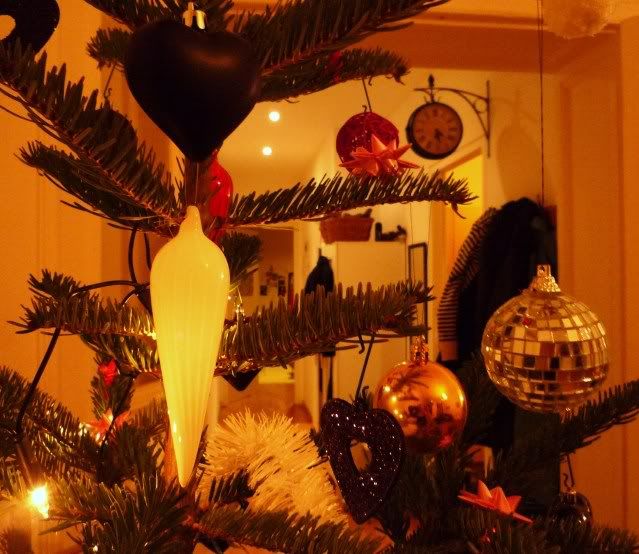 Half of the fun are the preparations, so me and Sam've been running all over the shops getting different kinds of wrapping papers, ribbons, stars, balls, glitter, glue, papers, stickers, you name it. The other half is having some mulled wine (Glühwein/glögi) and cookies, so we got stacked up with those too, and the third half (?) is the actual making of the handicrafts, if you ever actually get there.
Ginger breads, also from the heavenly warehouse of all things scandinavian, practical and delicious: Ikea.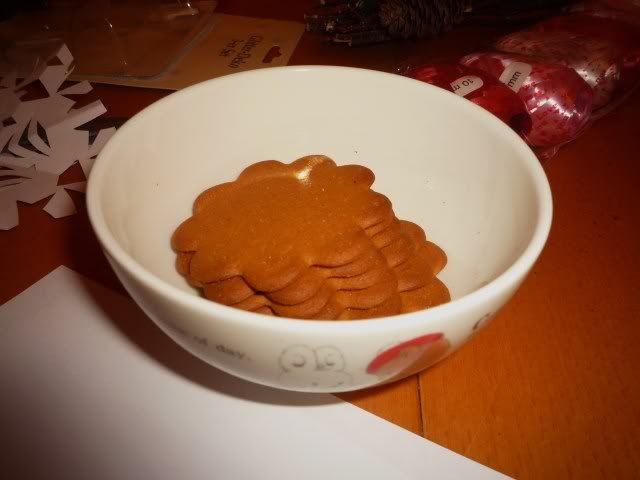 We got all kiddy with the girls on our old-ladies-getting-creative-and-ready-for-the-Season-party. Bing Crosby was singing at the background. Only thing missing were the raindeer-sweaters and Egg nog. (Notice French boy sleeping in the background.)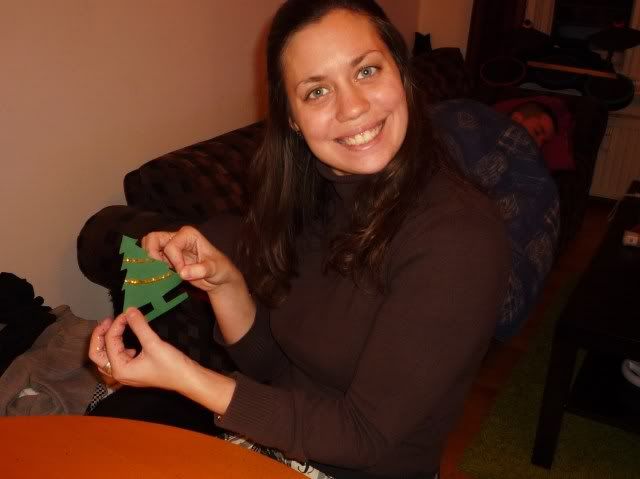 Now this is another thing everyone should do more often! It's like being 6 again, and getting the 'wow'-effect every time you open a new snow flake.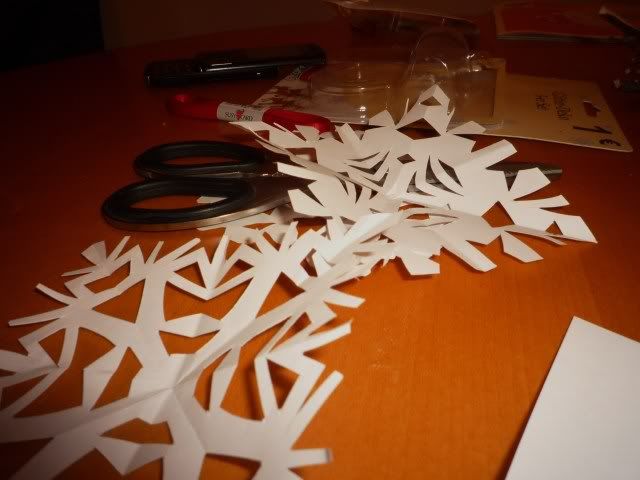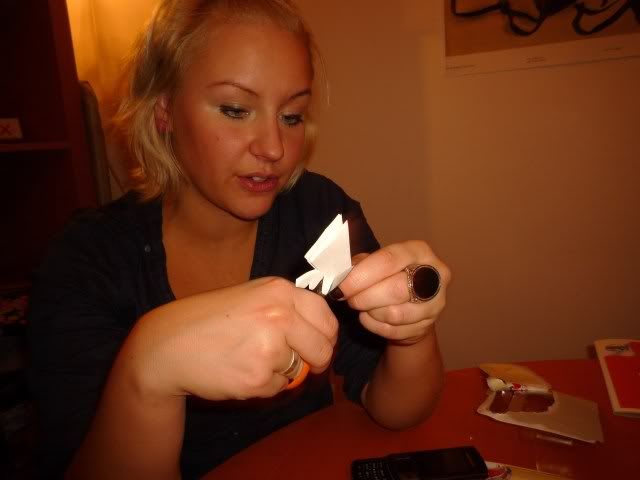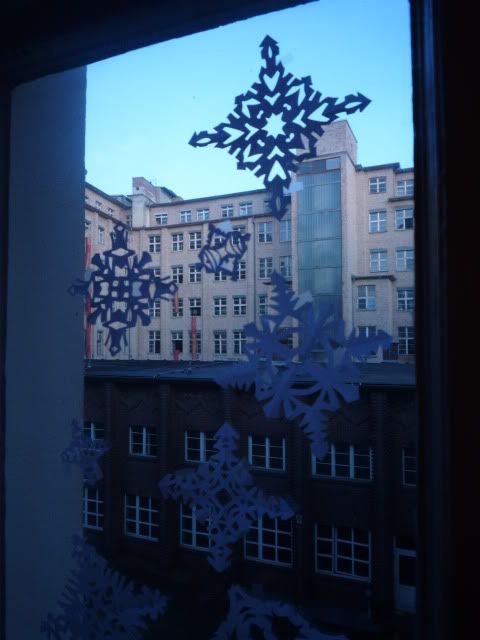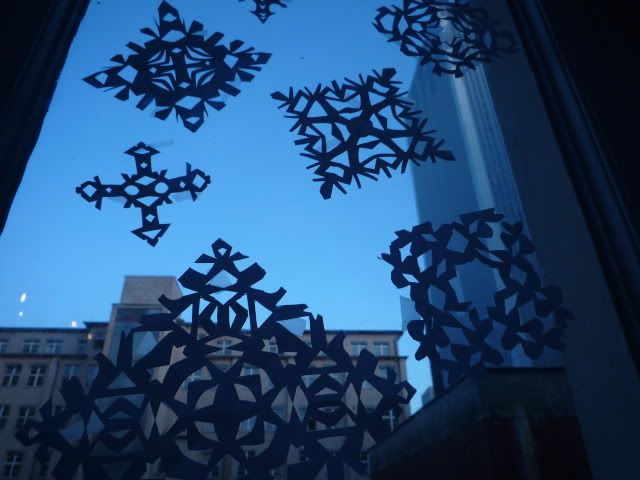 So, any christmas spirit there yet? Or just stress with all the hassle and gift-shopping? Hopefully you got some ideas or spirit out of this one! I'll be in France for the weekend, we'll see what happens there... Kisses! - maiju