I'm so happy my bun business is still blooming, and didn't end when the summer did. The park is totally full of jolly people, because the weather is really warm for November (I guess I have to admit global warming has given me one direct benefit there) and they like to come sing and listen to
Joe's karaoke*
.

It's funny that my project started in May with a careful attempt of making like 20 buns and 15 pasties to a carneval in Kreuzberg, and now people are checking that I'll be back next Sunday in my usual place. I know most of my business ideas haven't been very succesful, but this really feels nice. People will always want food and warmth. And I'll always wanna give it to them. :)


These tiny frequent customers came for one at first, split it between each other (!), and then came back for a whole round of buns!
HEART!!!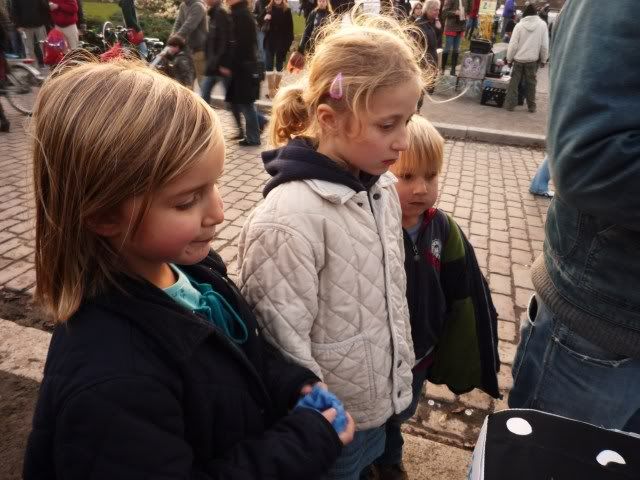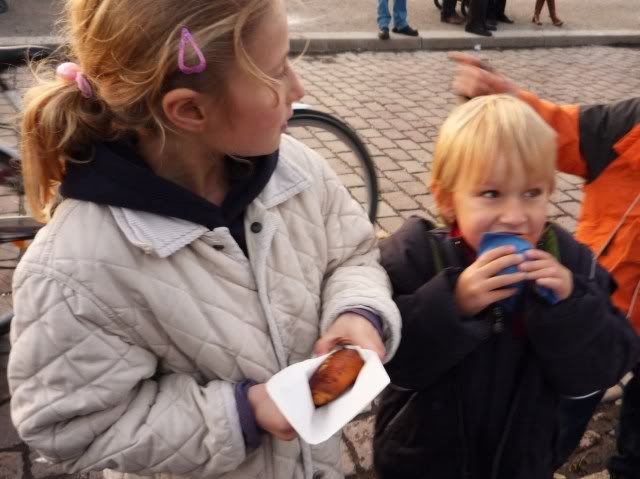 Olivia (my niece in the orange coat) was keeping an eye on the products for me.
Anton helped me serve them, and eat them. :)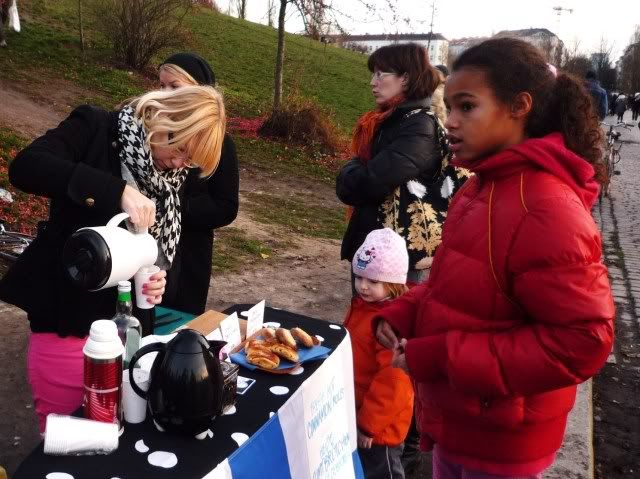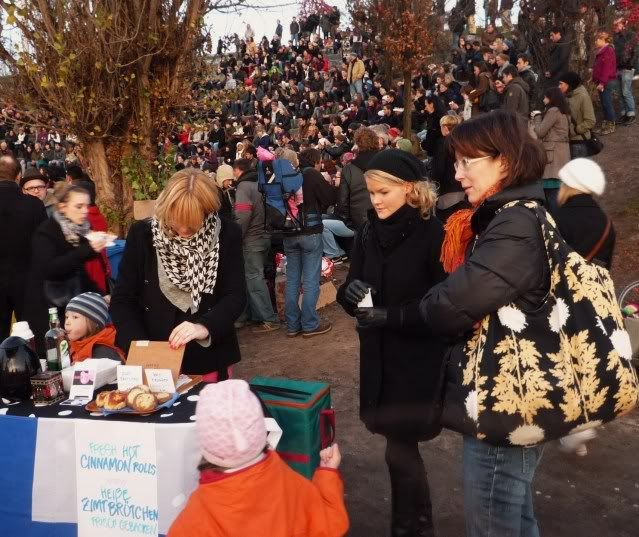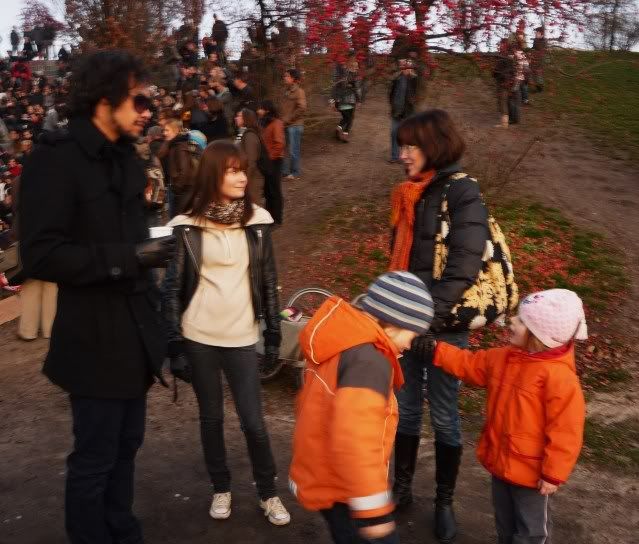 This time I went to sing an old favorite, Enter Sandman. Joe was coaching me on the way like: "Open your hair! Play the guitar!" And I did, of course. It was a big mess.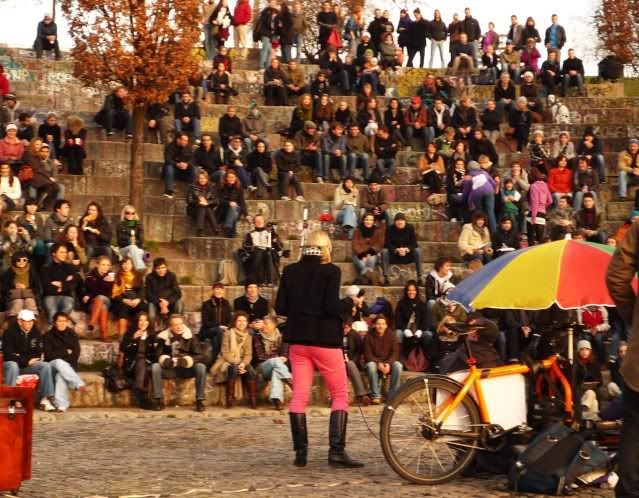 Aaaaw, I love those smiley faces in the audience! Especially a certain Mexican...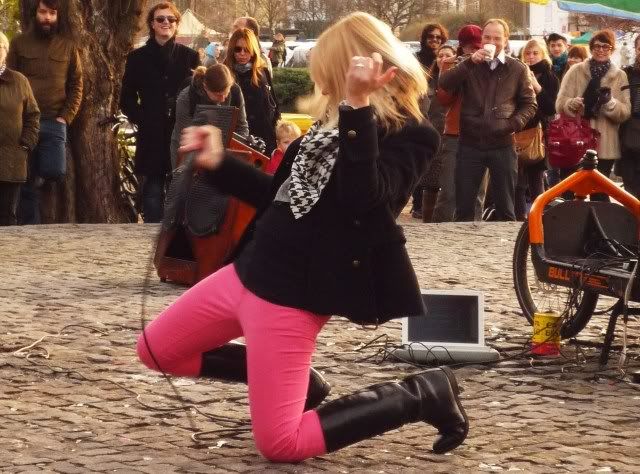 I had the best support from Anton and Olivia: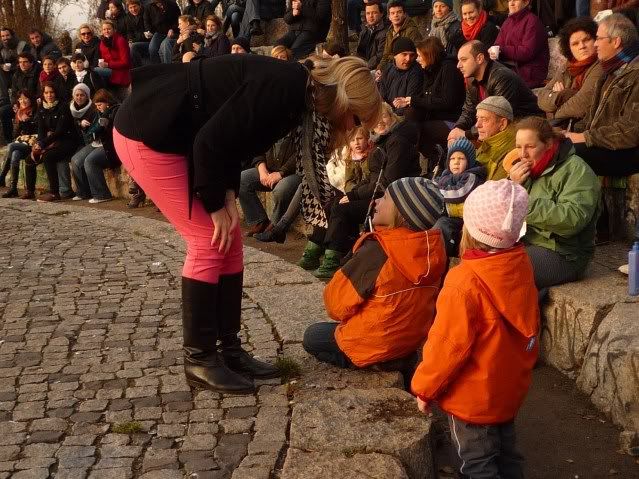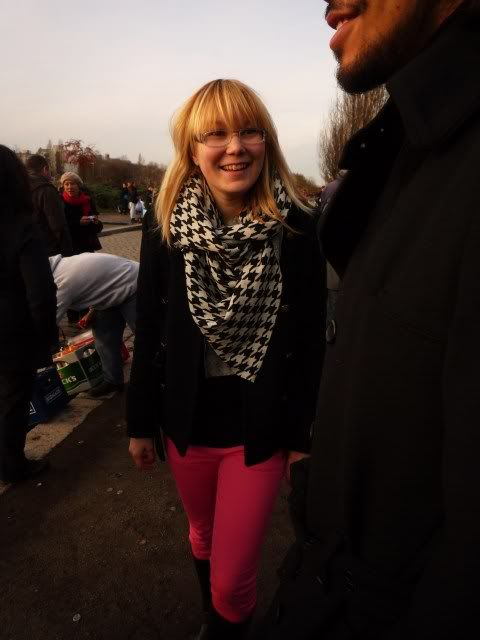 Laundry:
coat -
jeans - H&M
shirt - Motivi
boots - vintage from Mauerpark
scarf - I really don't own enough scarves (only like 20, but I just always wear this one). Fabric from Mauerpark (I seem to live there, work there, & shop there)

And here's the tasteful video of me and Joe making a manly duet. Sounds pretty grim, I'm surprised I didn't freak out my little listeners. Anton just came to tell me: "You sounded funny." :)



Absolutely loved that day!

*) Joe's youtube site for the Bearpit Karaoke is here.