Apart from nervously waiting for Santa and the season finale of Dexter, I've recently just been staring at my new tattoo and looking forward to getting another one. We went to see Aaron again, who made Rene a tattoo in his calf. That was 5 hours of getting inspired, going like WOW, having small naps, and looking through books to find more inspiration for the next piece. I always knew I wanted something big, but I wanted to start carefully with a tiny one. Next up I think I'll go for something more traditional, but we'll see if I can...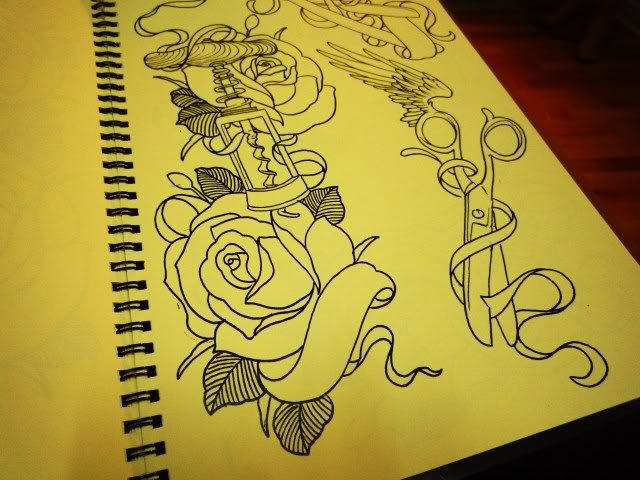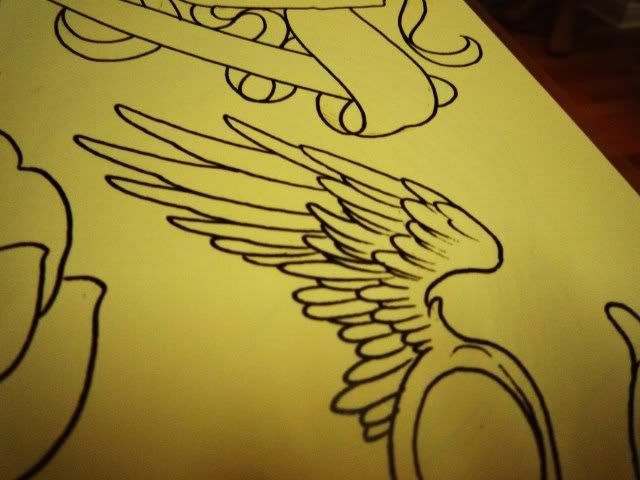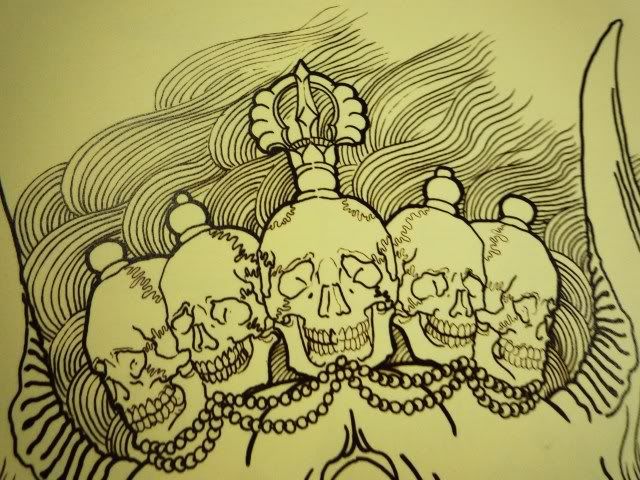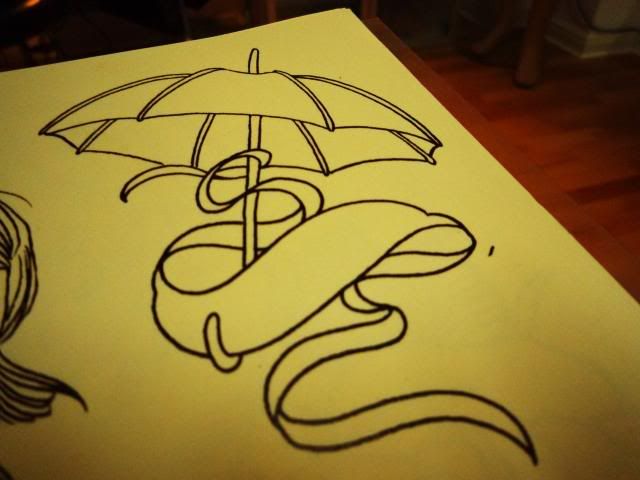 Here's another pic of
my kitty
, for Piritta who was asking me for one taken in a better light. It's now pretty much healed and feels like a good old friend I've always known. (..that hopefully wouldn't mind if I get a new one.)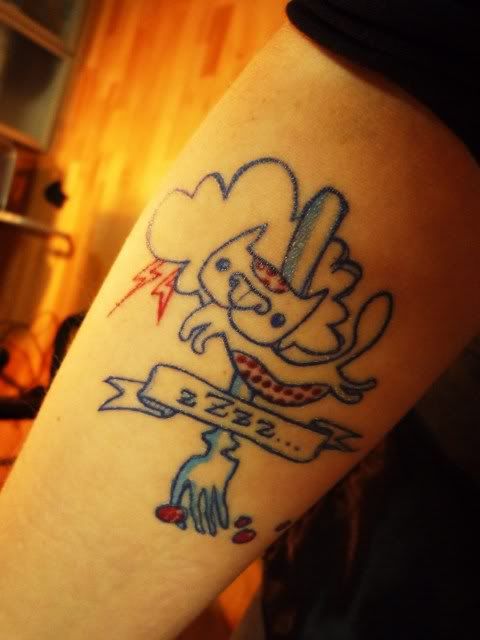 I've been seeing so many new
symbols
in it since my last post, and I love it even more. The "peas" are actually red, so after some thought they're not peas after all, they're lingon berries - traditional stuff from the Finnish forest, reminding me of back home. Aaaaw. And did I mention that the toy kitty has a big tail like our family cat Jeppa? And the red dots, because I was helping my brother dye his hair red once (lol), and we decided to dye Jeppa's a bit too! We were 10 and 17, and loveable back then.
Here are some pics of the artist working on
Rene's new companion
, that immediately gave me a serious case of jealousy, you know the kind of envy you get when your friend ordered a way better portion on the menu than you. It's just so much bigger and full of stuff and colours! It's like America! But in a good way!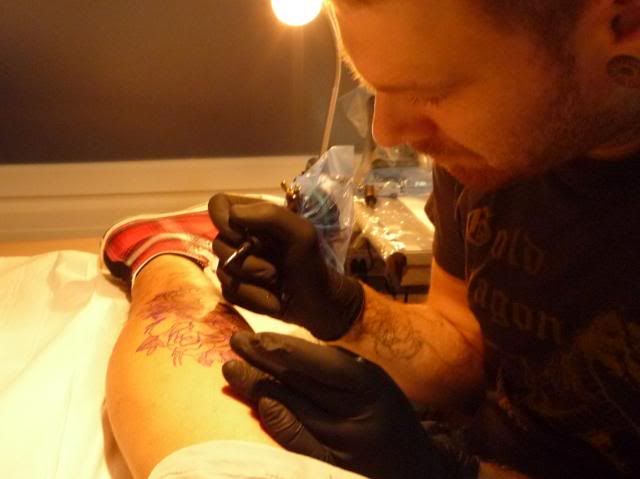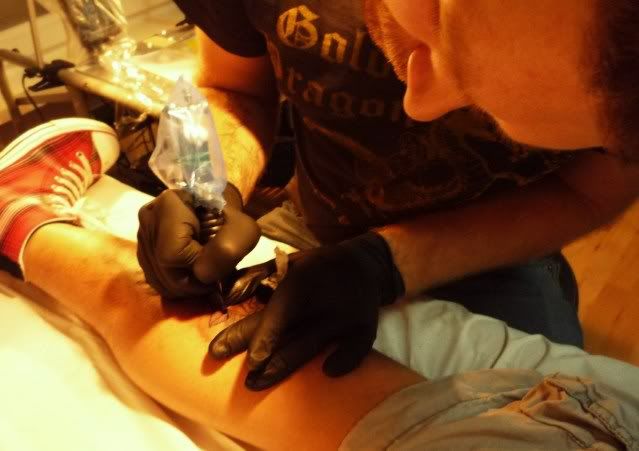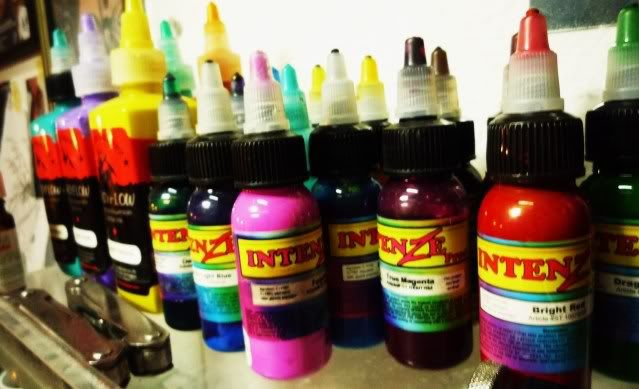 Nice, huh?
Don't ask me about the story behind that one... It's something about his family and a Levi's commercial. :)