We went to Potsdam with the mister, on a little mini-trip over one night, 'cos we wanted to pretend we were abroad and the train ticket only cost 2,80. Potsdam is a little city next to Berlin that's known for its fairytale-like castles and picturesque scenery. Well, there were so many castles and statues, that they literally didn't fit the map, and every time we thought we'd seen them all, another one popped into sight.
More of these coming up in the next post: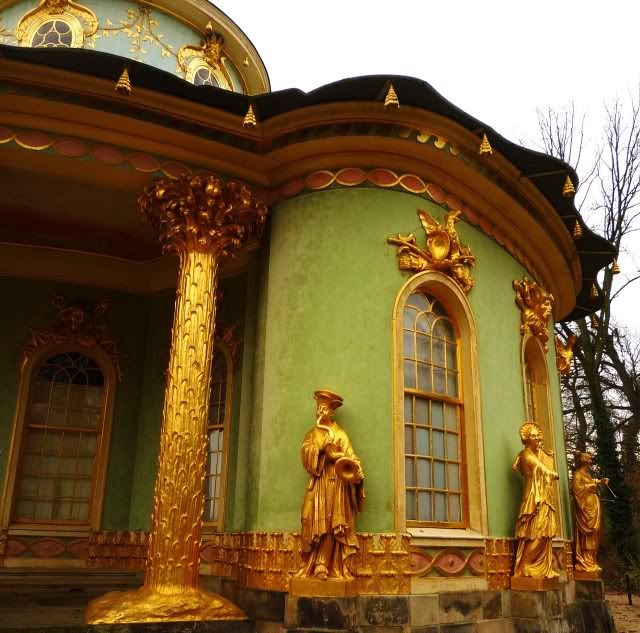 Potsdam is a bit
too cute
for me, I have to say. Everything's really well kept and renovated, so it almost looks like it wasn't old at all. It's like Disney World with castles made of plastic. I prefer old stuff that
looks
old, like its falling apart. That's why I chose to start by showing you my pictures of
the other side of Potsdam
: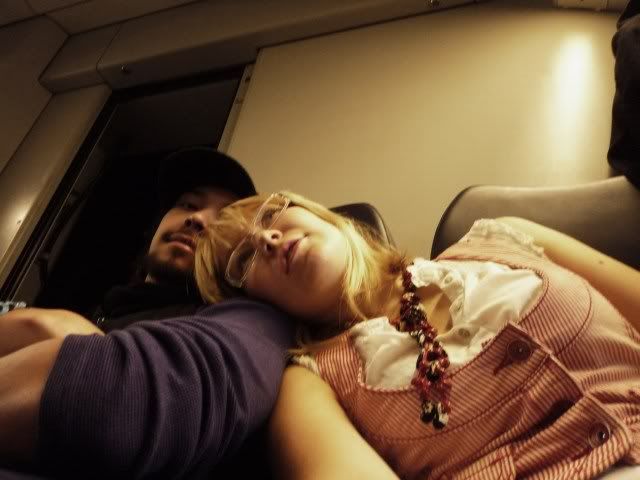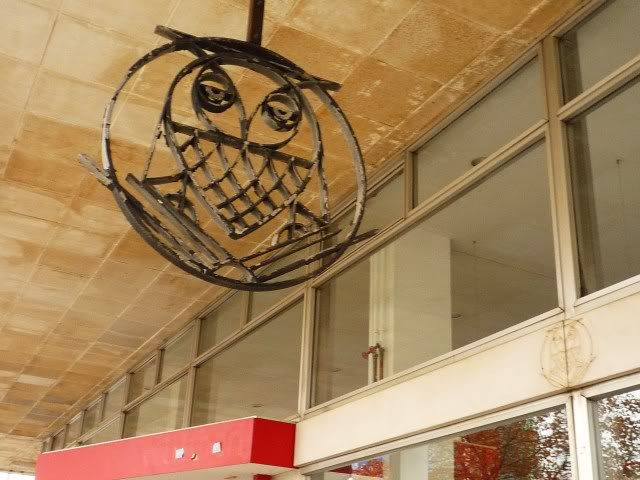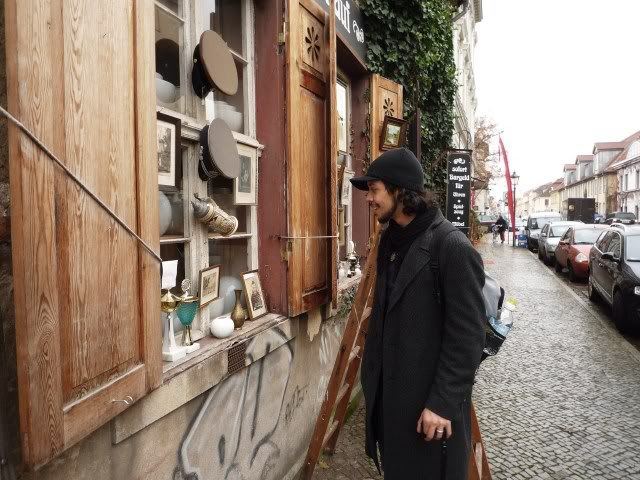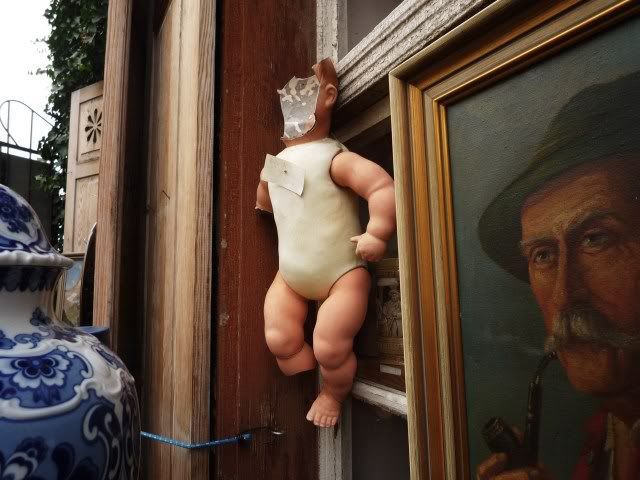 In Potsdam you can find surprising stuff. This shop offers you ways to stash your coke and pot: into a rock, a beer or can of peas.




At least one of the houses of the
famous
Dutch block (Holländisches Viertel) was still the way it used to be. I bet by next summer this one'll look as good as new.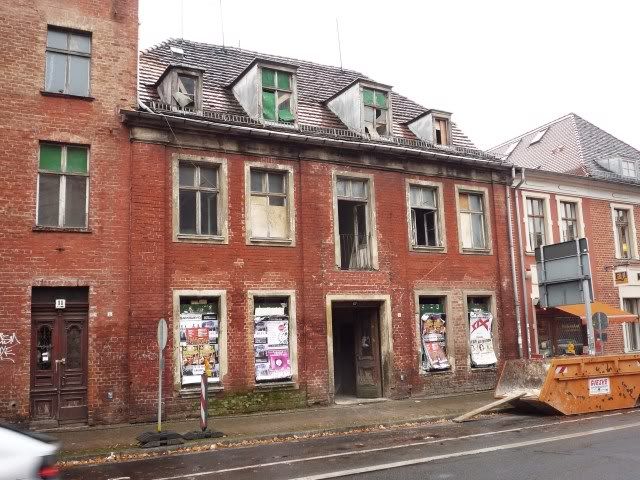 Our hotel:
The tourist information office recommended us Art'otel, which was by far the most unromantic, ugliest hotel in the universe. I can only imagine a businessman or a blind person would think it looks nice. Our room was like a classroom from a United Colors of Benetton ad in the 90's, the carpet was red, green and bright blue, and everything was totally square. But The location, price and bathroom were awesome. They had the newest cleanest tub I'd ever seen. So even this time, I'd have to say ugly was a good choice!


I always love the minibar, although I never buy anything from there. No way. I just go stack up from the nearest Lidl, with stuff way better than they have, and pay like 8 euros for the whole bunch. Being cheap makes happy!


Our view was not too shabby!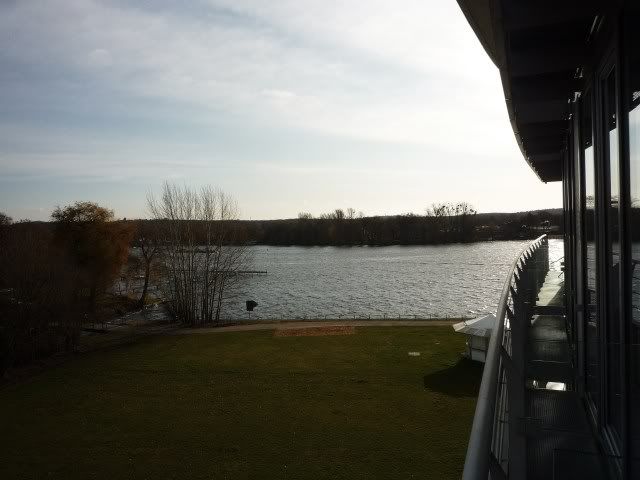 We took a walk in the windy harbour.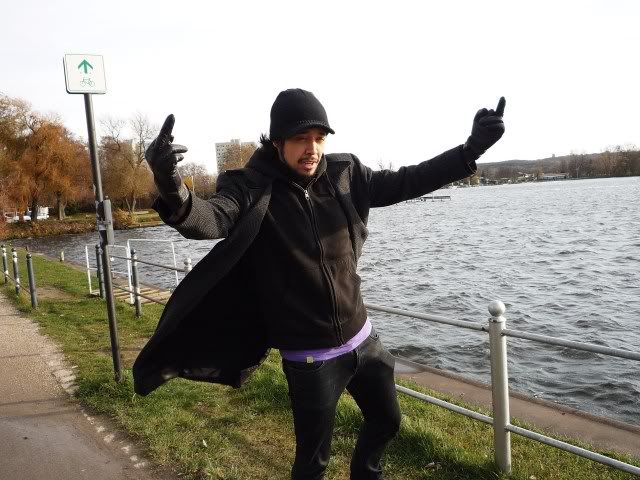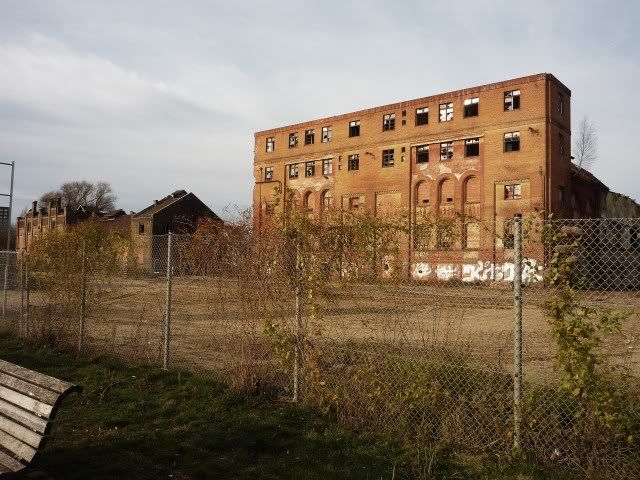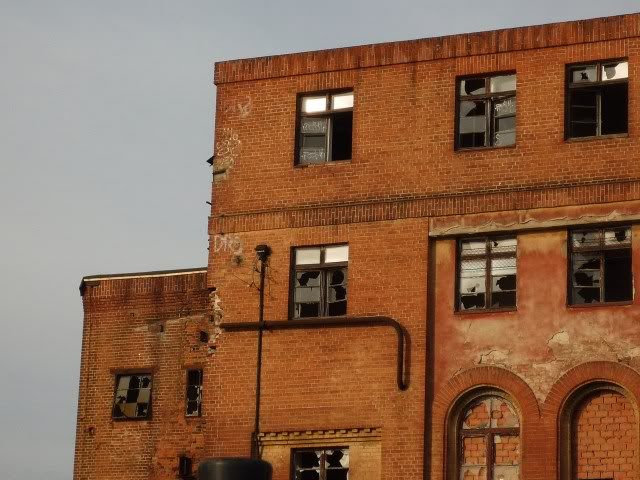 It didn't rain but my rubber boots were still the best shoes for the place. I could run through puddles!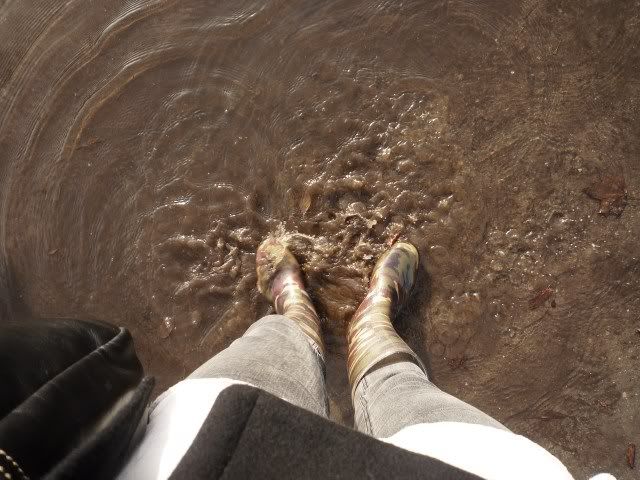 I can imagine Potsdam's gonna be so cool in the summer. Check out this beach bar!: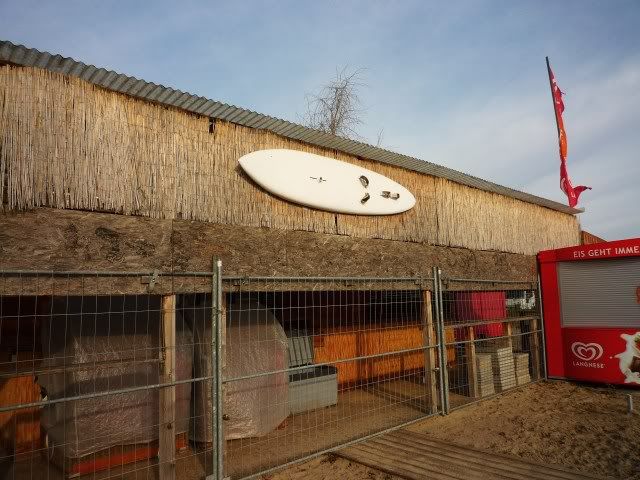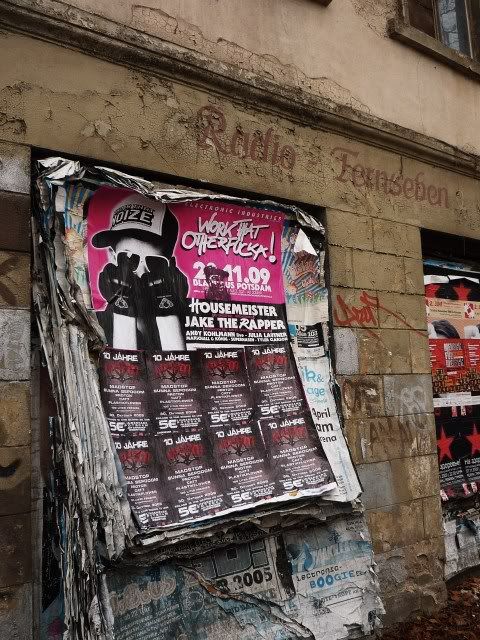 (In case you're wondering: yes, the pictures are especially grey. I took off some saturation to add the gloomy effect, 'cos I'm a sneaky bastard! :) I usually love to add intensity to the colours and now I'm a bit confused of which actually looks cooler. What's your opinion?)
Stay tuned for the prettier pictures of the more touristy side of Potsdam.