Here are multiple ways and places to warm the bench on cold winter days, have a sip of juice, beer or coffee, the way you like it. Some more high end, some really humble, but all cosy and with good fresh stuff. Pic your favorite.



Barcomi's

with Maiju on Sophienstrasse, Mitte. Expensive for Berlin, but really yummy sandwiches. See for yourself.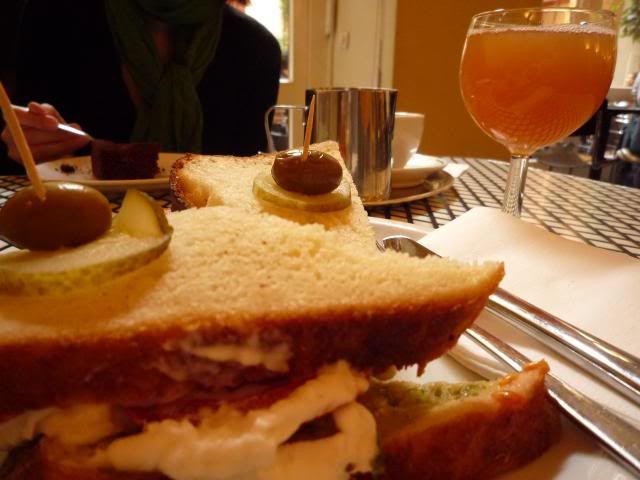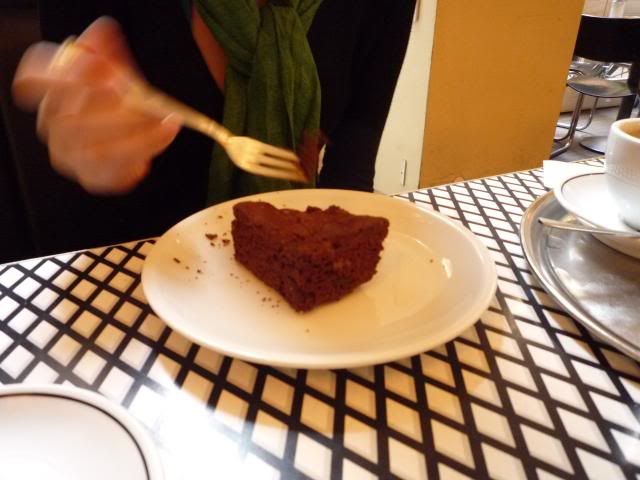 Scotch & Sofa

with Saana and Rene on Kollwitzstrasse, Prenzlauerberg. Cosy and warm on a wintery night, they don't serve food but some snacks.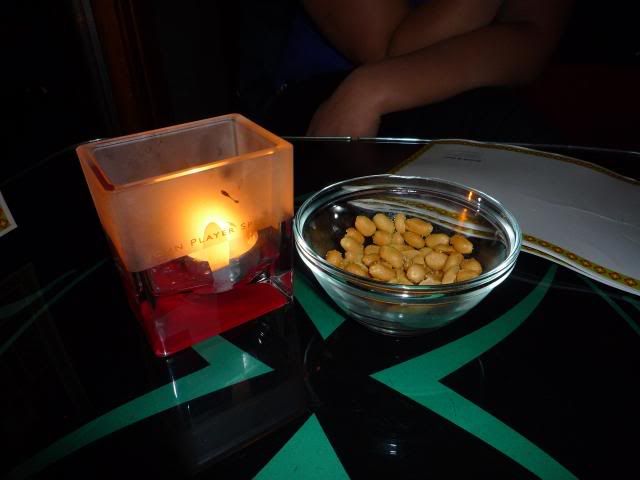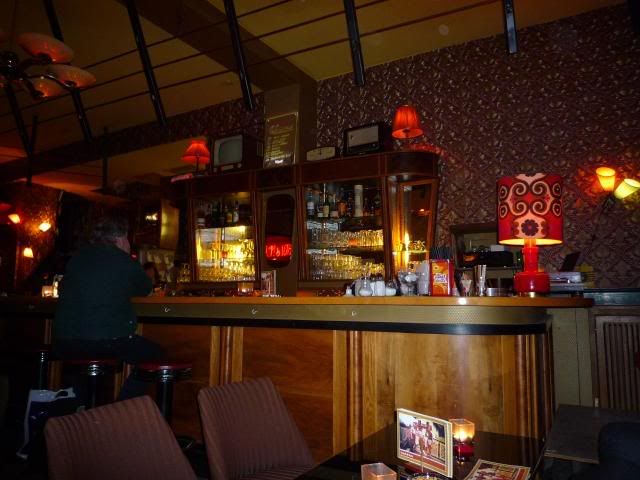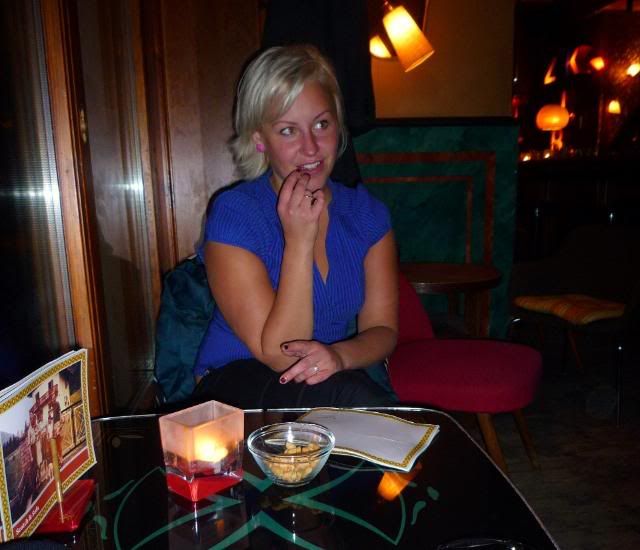 Laundry, in case you'd ask:
scarf - self made,
shirt - men's from H&M,
belt - vintage,
pants 9 euros from H&M


The original old

Café Einstein

with mom, on Unter den Linden, Mitte. Way better than the trendy chain-Einsteins. Reeeally expensive, so you should bring mommy along too. Really nostalgic and good too, feels like the cafés of Paris, and the mozzarella bufala is divine.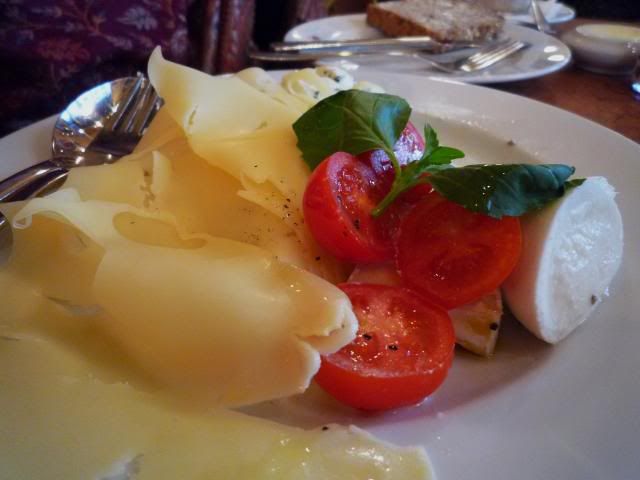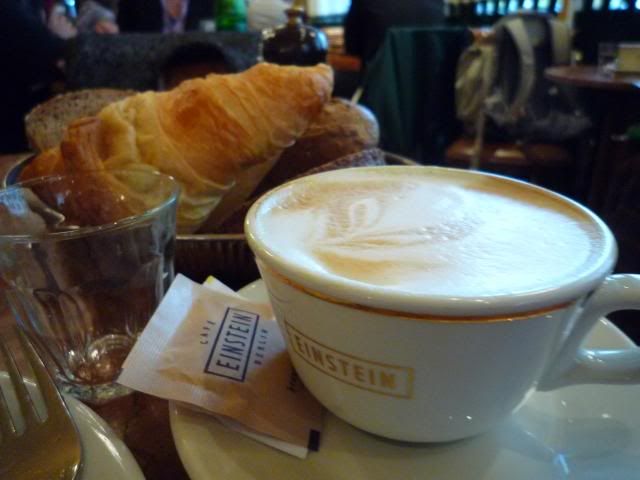 Turandot

with Yvet, Sami and Pelle, on Bergmannstrasse, Kreuzberg. This was the cosiest bar we could find on Bergmannstrasse, that har recently become much more posh and polished than it used to be. Unfortunately you can smoke there, and everybody does, which I hate, but it's hard to find a cool place in Berlin that's smoke free. It's a great place for us kids to sit listening the stories of a legendary Rock-dude.