Last two weeks I haven't had my bunshop. Well, actually 2 weeks ago I did, but it was too late and got dark so fast, that no one could see it. Last week I was flying from Finland on Sunday, so that was no good either. Now I was prepared, I went there early and I brought candles in case it would get dark again. I sold out before it did, though! :)
Mauerpark was in its colourful fall-outfit and full of happy people.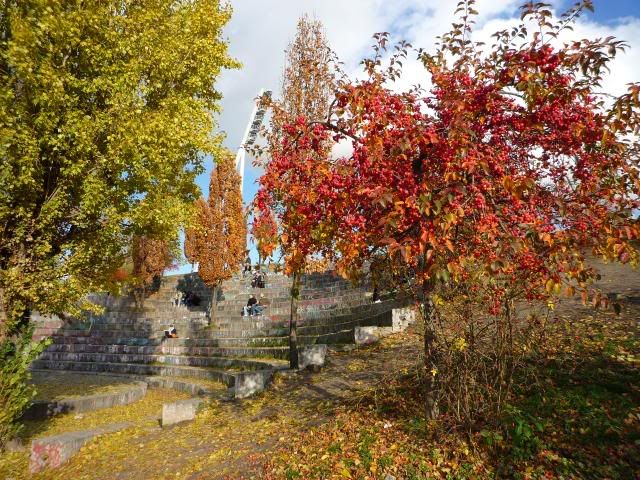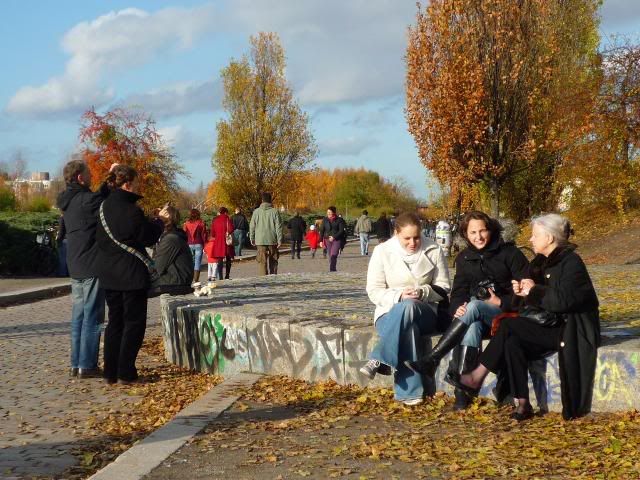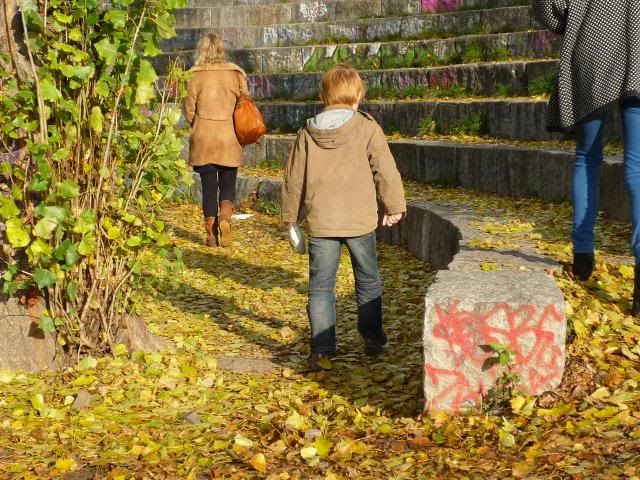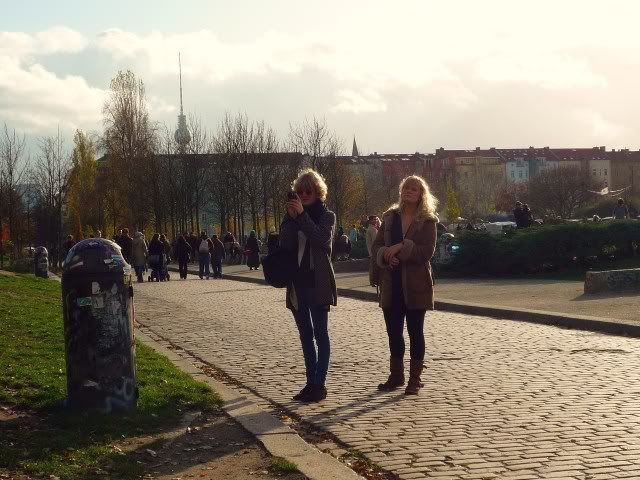 Kite and boy were stuck in a tree:




As the park got more crowded I started getting neighbors selling beer, Glühwein, corn etc.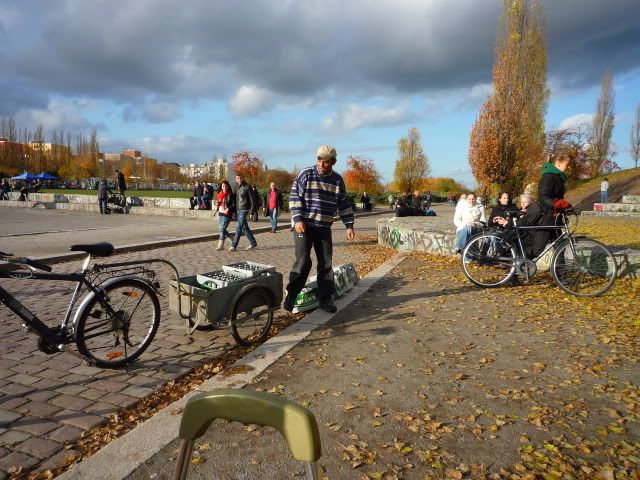 Only a few buns made it to display, the rest are keeping warm in the thermos-bag. :)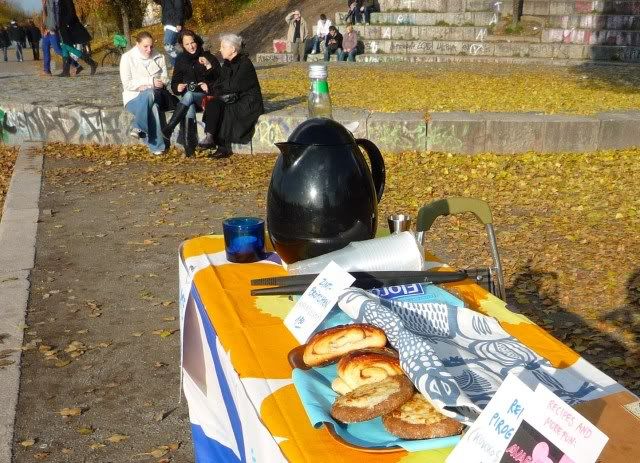 Guess who finally got the courage to go sing? (Camouflaged pretty well in the pic)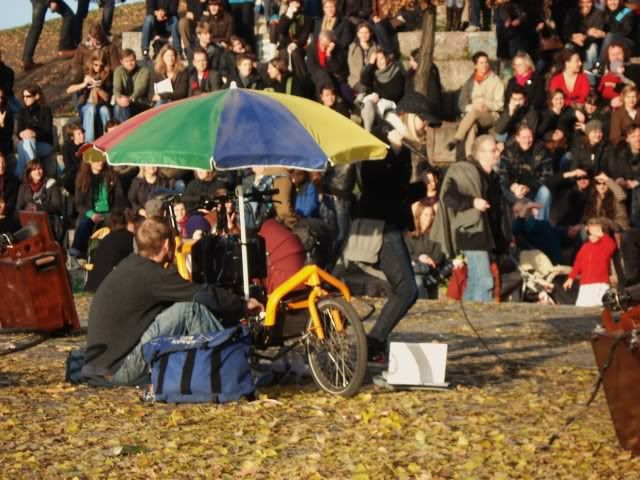 Photo by Josefin.



And by 16 o'clock the park was full, and buns sold out. YIPPEE!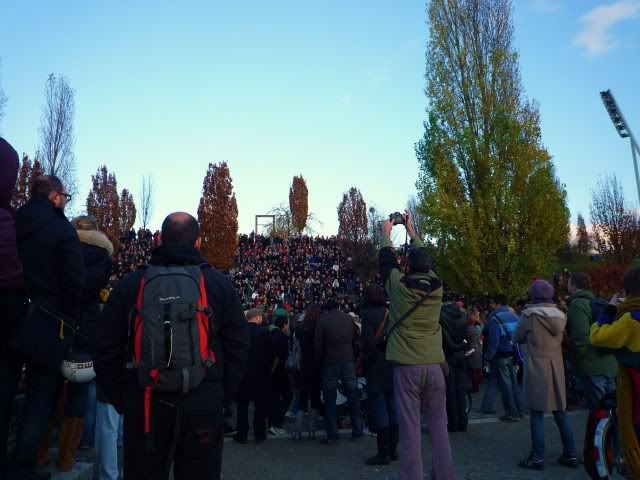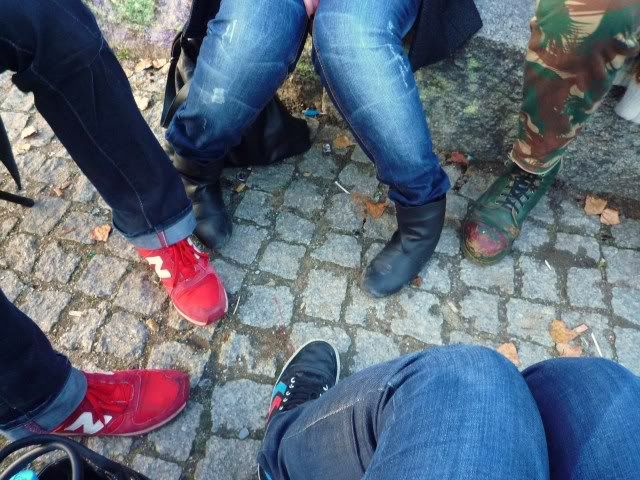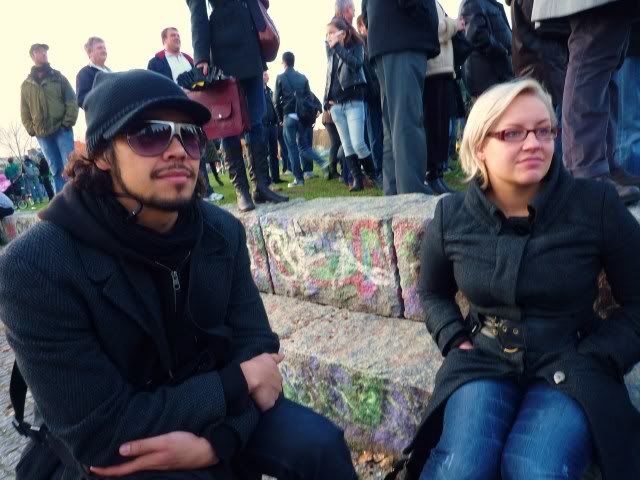 So next week, I'll try to be there before 14, (if it doesn't rain) and I'll bring even more buns and pasties, so you're not left
licking your fingers
(a Finnish saying). You can always email me to check on the latest agenda. Kiss!

Here's a little surprise to all you who missed this beautiful moment... LOL, I made my debut in Youtube! Oh dear god. I love it that Joe's backing me up and suddenly you hear a male voice going like "Yeeeah." I'm so confused about seeing myself like this right now, dunno weather I should laugh or puke. :)





Oh god, I just noticed how much people there were. I must've been in denial all the time (or just not seeing the crowd from under my cap), otherwise I would've thrown up and ran for my life. And hey, can someone tell me, do I

always

dance like Chandler Bing?