Last week we wento to see an amazing piece of culture: Peaches performing all characters of Jesus Christ Superstar. All she had were 2 outfits, a pianist, some dancers for the crusifiction scene and a giant cross with a distinguished gross form to it. But other than the cross, the whole thing was beautiful. I'd waited so long to see her live, but I'd never had the chance, and now this was the perfect way to start.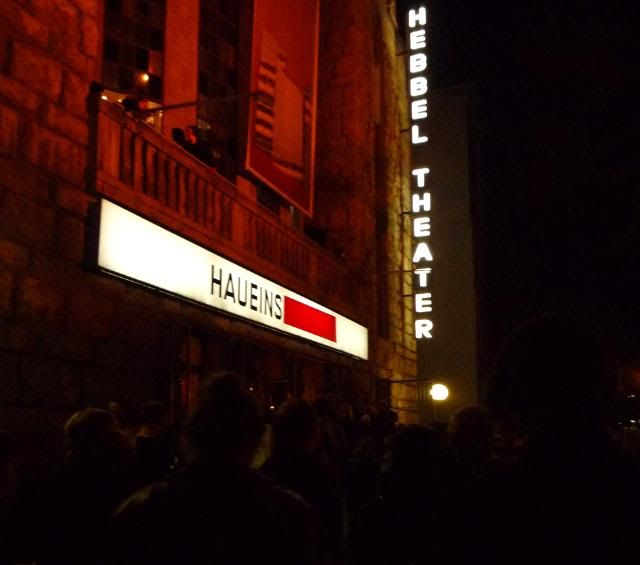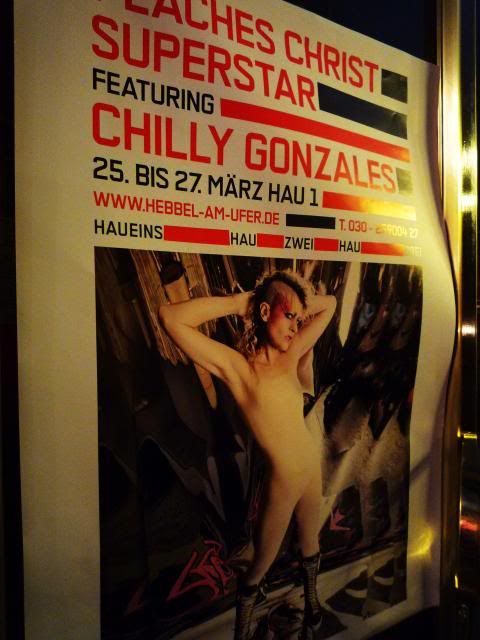 The audience was like the cast of the L-word.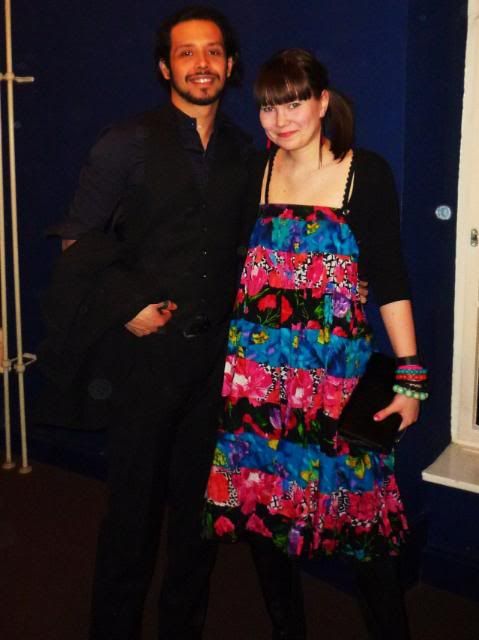 I wore:
a vintage dress I've been waiting to get to wear, from Colours
bolero - H&M
boots - Motivi
earrings - vintage from Mexico
bracelets - Green Elephant & from Lahti harbour, Finland
watch - Cheapo
clutch - vintage from Hietsu square, Helsinki
Rene's stuff is mostly from We.
The first act was incredibly sensitive, and made you forget all about the Peaches we're used to. And then came act 2, that reminded us of what we'd just forgotten. The contrast was amazing, act 2 really kicked ass. People were so excited, and so was the star, when she got a bouquet of flowers from a guy from the audience...